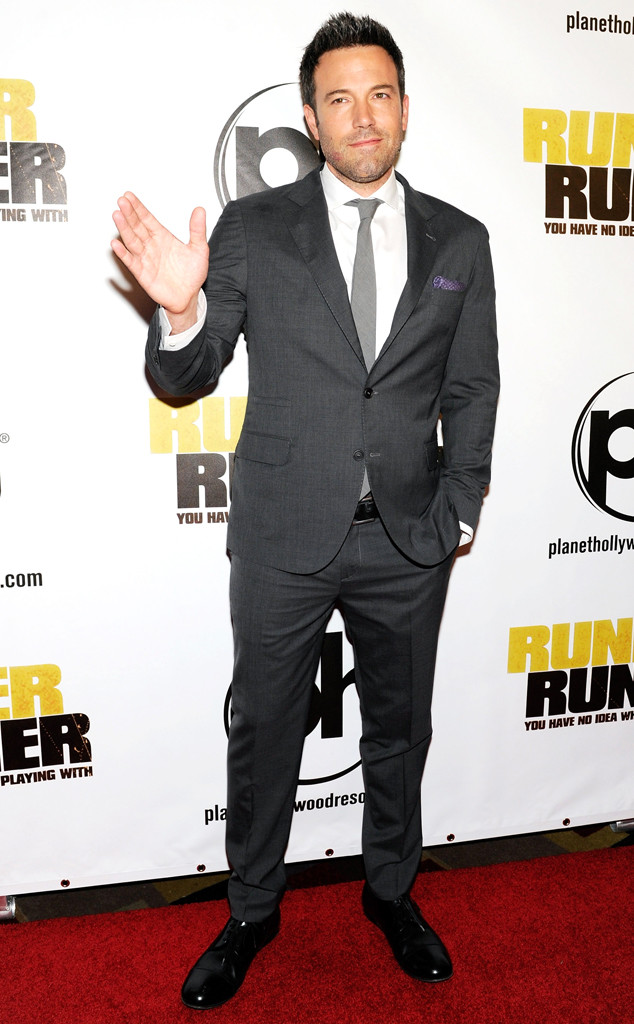 David Becker/Getty Images
During tonight's 25th Annual Producers Guild of America Awards, Ben Affleck's manhood got the spotlight in a very big way!
While accepting an award on stage at the Beverly Hilton Hotel, CBS mega producer Chuck Lorre said that at last week's Golden Globe Awards, he peed at the urinal next to Affleck, telling the audience, "Yes I peeked. And yes, Comic Con, he can play Batman."
LOL!
Later in the night, Affleck took the stage to joke about his private parts.
"I was at the bar briefly, and I came back to my seat and somebody said, 'You know, there was a guy up on stage who said you have a big d--k,'" the Oscar winner joked to the audience. "I was like, 'You know, isn't that always how is goes? The one time it happens and I miss it!' Thank you very much. Whoever you are, God bless you. I'm often confused with Matt Damon but rarely with Michael Fassbender, so..."
Private part jokes aside, Affleck then presented awards to the producers of both Gravity and 12 Years a Slave.
Other stars at tonight's PGAs included Brad Pitt, Julia Louis-Dreyfus, Benedict Cumberbatch, Robert Downey Jr., Jared Leto, Sarah Paulson, Lupita Nyong'o and Chiwetel Ejiofor.
Pitt told us of his new haircut, "It's for a part. It's not a choice!"