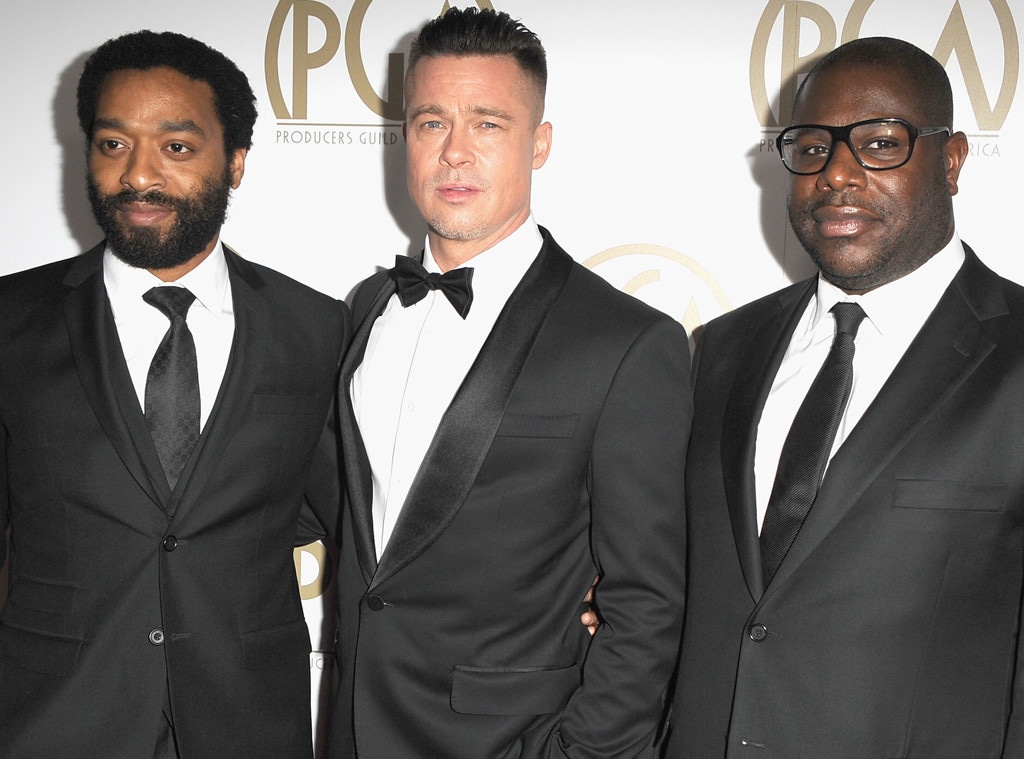 Steve Granitz/WireImage
Brad Pitt is sounding off on his new haircut!
The 50-year-old movie star, who debuted a new shaved look at yesterday's SAG Awards, said he didn't chop off his locks for aesthetic reasons.
"It's for a part," Pitt told me at tonight's Producer's Guild Awards in Beverly Hills, adding with a laugh, "It's not a choice!"
Either way, we think Angelina Jolie's other half looks pretty hot!
Pitt also gushed to us about his 12 Years a Slave costar Lupita Nyong'o, who gave Pitt a shout-out in her acceptance speech last night after winning for Outstanding Supporting Actress.
"She's very special," Pitt told us. "Very special young lady. We're going to see great things from her."
As for the awards season success of 12 Years a Slave, Pitt dished, "It's great. It also ensures that more people are going to see it. And in my mind this is a film that only comes along once in a decade and everyone should see this. It's that good. It's moving, it's inspirational. It's why I wanted to go into film in the first place."
Inside the bash, Pitt caught up with Nyong'o. The pair was all smiles as they chatted inside of the Beverly Hilton Hotel ballroom with pals.