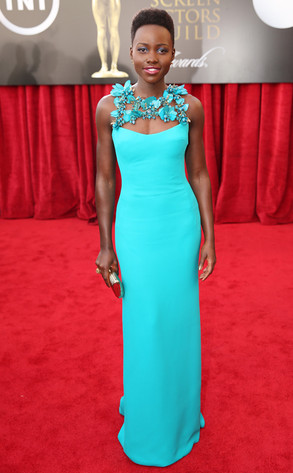 Matt Sayles/Invision/AP
How does Lupita Nyong'o feel about being one of the most fashionable stars of the 2014 awards season?
The 12 Years a Slave star, who won during tonight's SAG Awards, says she does stress when it comes to being a budding fashion icon. She doesn't even feel the pressure when it comes to picking out gowns for awards shows!
"No, I actually don't feel the pressure because for me my first love is acting," Nyong'o told us backstage during tonight's SAG Awards at the Shrine Auditorium. "And that's where my focus is. I've loved the opportunity to learn about the fashion world and appreciate it as an art form, and I look forward to my continued education, but I never want it to take over my acting."