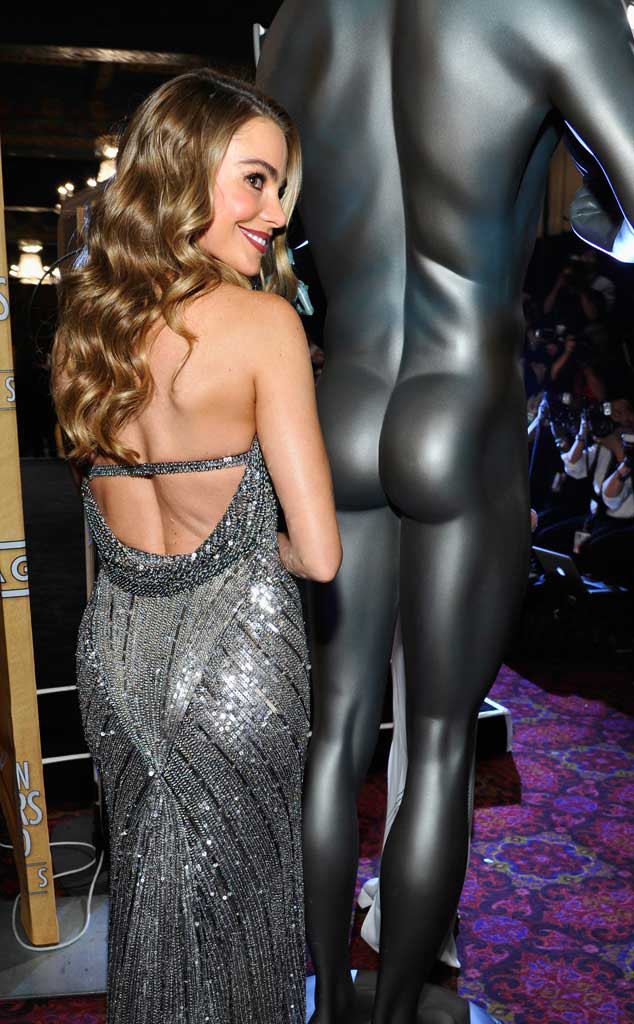 John Sciulli/WireImage
Celebs know how to have a good time at these awards shows, and luckily, it sometimes gets caught on camera!
During the 20th Annual Screen Actors Guild Awards, viewers saw a number of A-list stars take the podium to either present or accept an award, and with their speeches there came laughs, smiles and maybe even tears (Bryan Cranston's singing voice is just that good).
But behind the scenes, different things were happening. Whether it was Sofia Vergara comparing her booty to the Actor statue's, Jennifer Lawrence smooching her American Hustle director or winners celebrating their big honor, tonight's candid moments proved to be pretty awesome.
Take a look and see for yourself!