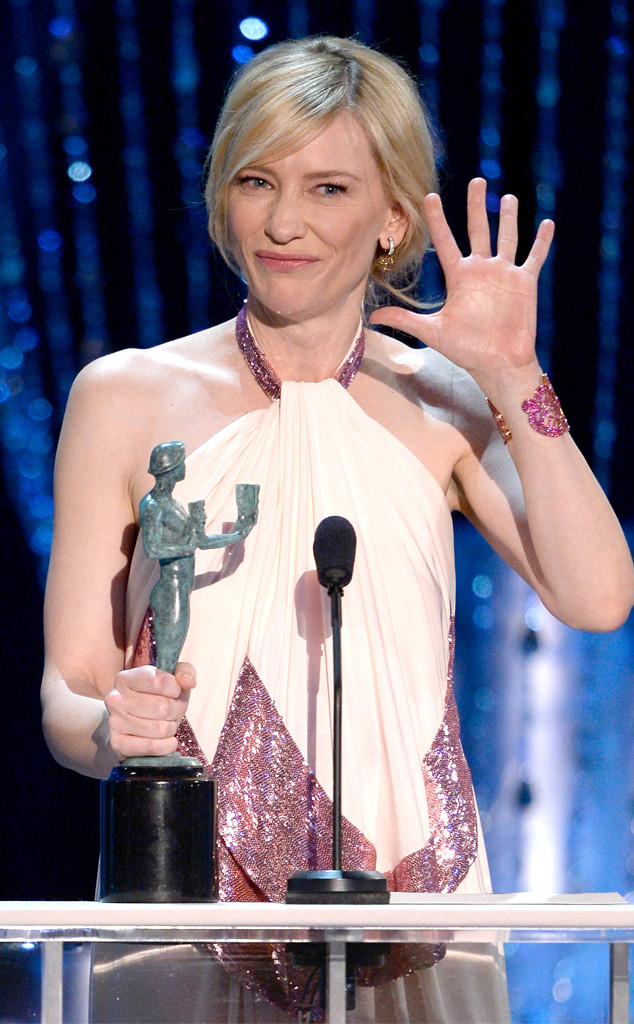 Kevork Djansezian/Getty Images
To be fair, Cate Blanchett wasn't dissing Matthew McConaughey as much as she was giving grief to the producers of the 2014 SAG Awards for trying to rush her through her acceptance speech.
After winning Best Actress for her work in Blue Jasmine, Blanchett took the stage to start giving her thanks. However, she was only onstage for a few moments when the teleprompter let her know that didn't have much time left.
"I've been away from the film industry for a long time making theater...29 seconds?! Matthew McConaughey spoke about Neptune and I think I can have five seconds!" she huffed.