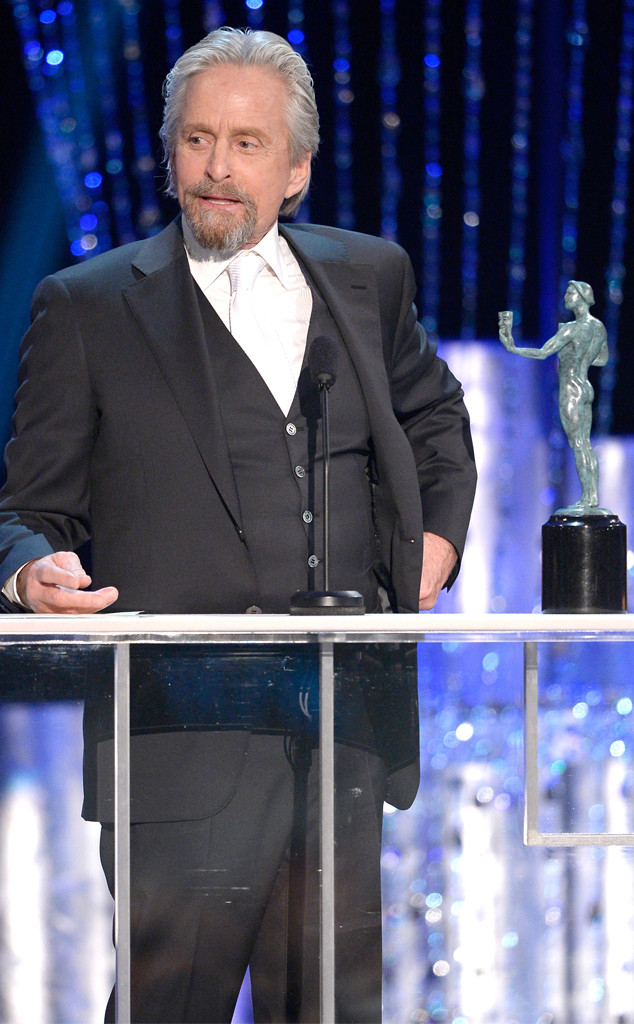 Kevork Djansezian/Getty Images
While completing his trifecta tonight, Michael Douglas got in one last crack about the onscreen love affair between him and Matt Damon in Behind the Candelabra.
"As you know, this has become a little bittersweet," said Douglas, who after collecting an Emmy and a Golden Globe for playing Liberace in the HBO film was a winner tonight for Best Actor in a TV Movie or Miniseries at the 2014 Screen Actors Guild Award.
"Because my partner in crime, who in earlier awards have spoke about, you know, who's on top, who's on bottom, two-handers," he deadpanned, "but Matt, I want to be serious right now."