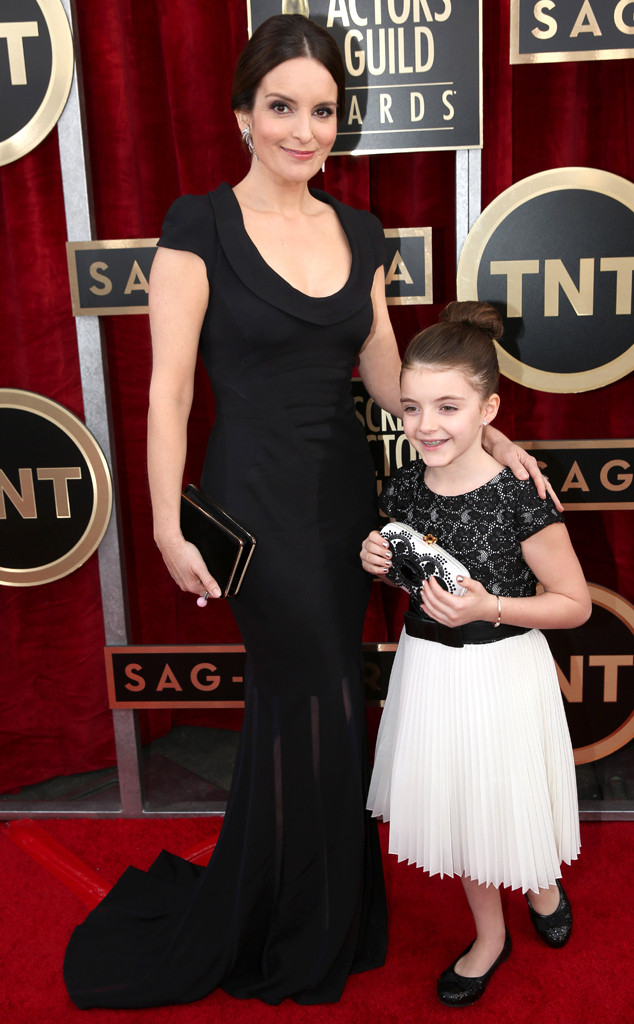 Matt Sayles/Invision/AP
Our new obsession? Tina Fey's daughter.
Of course, when you are raised by the great Tina Fey, you are expected to be awesome. And Alice did not disappoint us when it came to her mom's category, Best Actress in a Comedy, at the 2014 SAG Awards. Also known as: actors lovin' on other actors for their acting.
First, the mini-Tina Fey really played to the camera like a champ when the camera zoomed in on her mom while the nominees were called out.