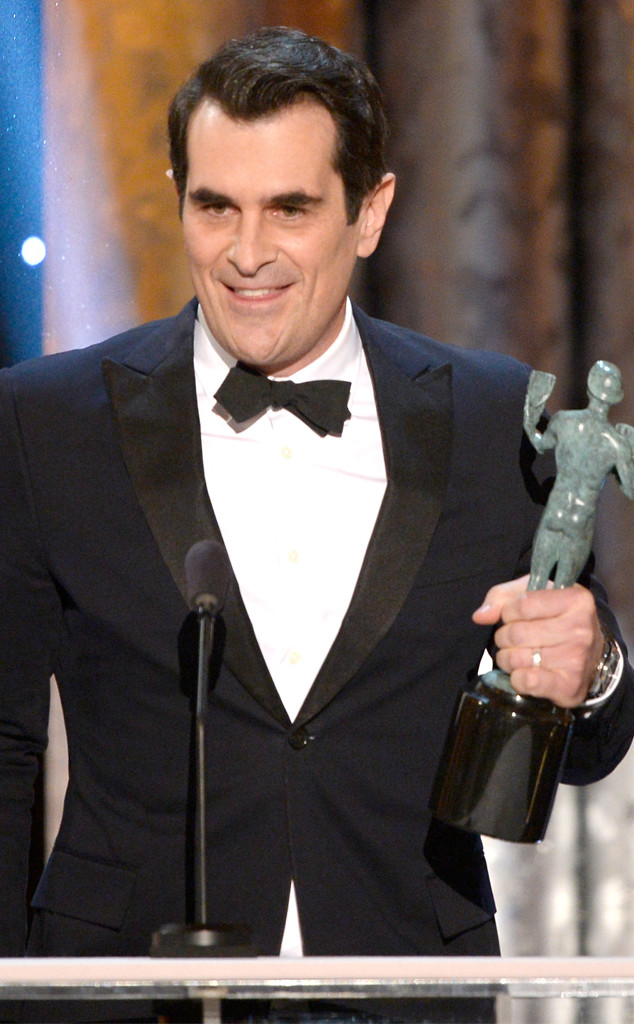 Kevork Djansezian/Getty Images
Unfortunately, Jennifer Lawrence didn't give an acceptance speech at this year's Screen Actors Guild Awards, but luckily, Best Supporting Actress winner Lupita Nyong'o stepped up to the plate when she took the stage.
But the 12 Years a Slave star wasn't the only celeb to have a notable quotable moment during the 20th annual ceremony, which took place in Los Angeles on Saturday, Jan. 18.
Ty Burrell, Julie Bowen and Julia Louis Dreyfus were among the many stars who busy cracking us up throughout the show, so take a look back at the best quotes from the 2014 SAG Awards!