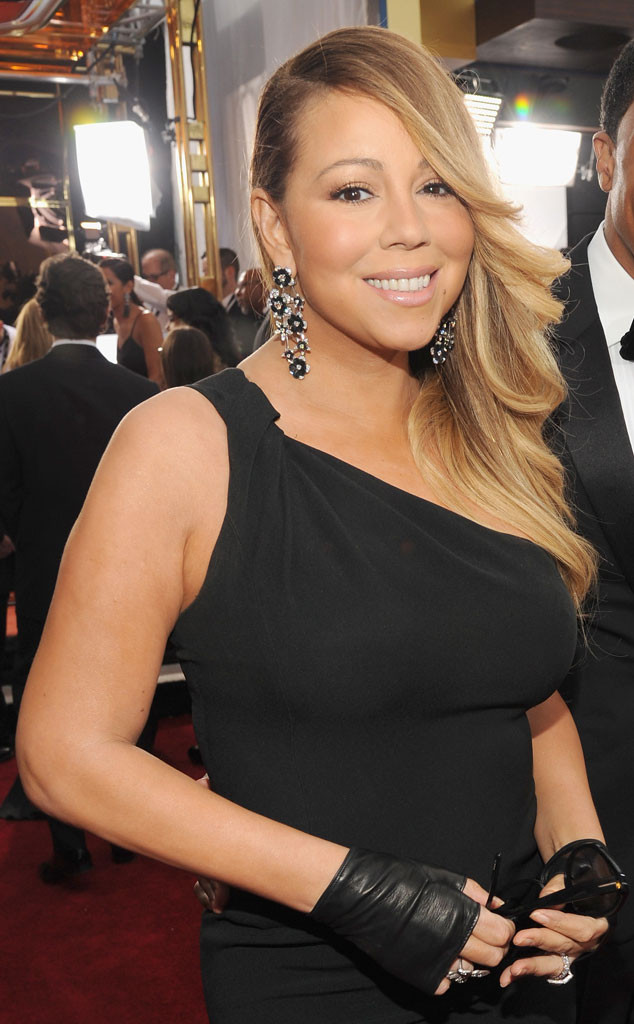 Kevin Mazur/WireImage
Mariah Carey stepped out in a classic one-shoulder LBD, courtesy Saint Laurent Saturday night during the 2014 SAG Awards. But we're just a bit confused over her wrist accessories...
We don't really know what to call what Mariah wore on her hands. They're not exactly gloves...They're more like fingerless gloves. Or maybe we can create a new term: glam wristbands?
It's like the singer had some extra leather fabric lying around, and thought, why not? They're a tad distracting, but luckily they don't altogether ruin her look.
But we've gotta say…Mariah's leather wristbands are kind of calling back memories when she broke her arm and was sporting a leather sling all over the red carpet.
What do you think of Mariah's leather "glove-ettes"?