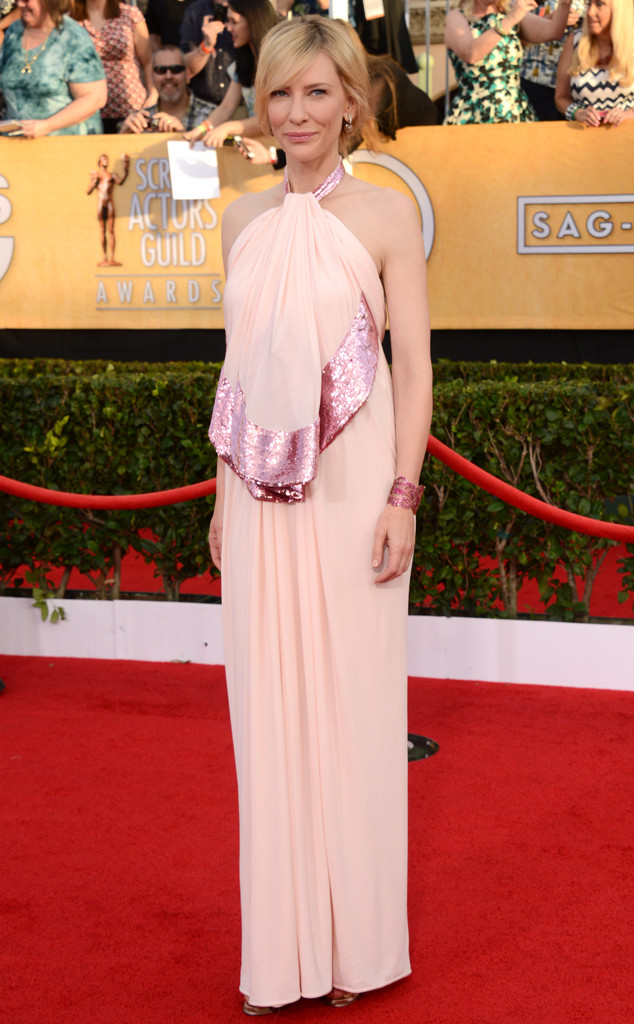 Jordan Strauss/Invision/AP
The impossible has happened: our love for Cate Blanchett has grown!
The stunning Blue Jasmine star totally called out E!'s Glam Cam on the red carpet at the 20th Annual Screen Actors Guild Awards during her interview with E! News' Giuliana Rancic. And we are so OK with it!
"Do you do that to the guys?" Blanchett, who was rocking a stunning Givenchy gown, asked when our Glam Cam panned down to capture her entire look. "It's a thing that just happens…What do you think is going to happen down there that's so fascinating?"
Oh, snap!