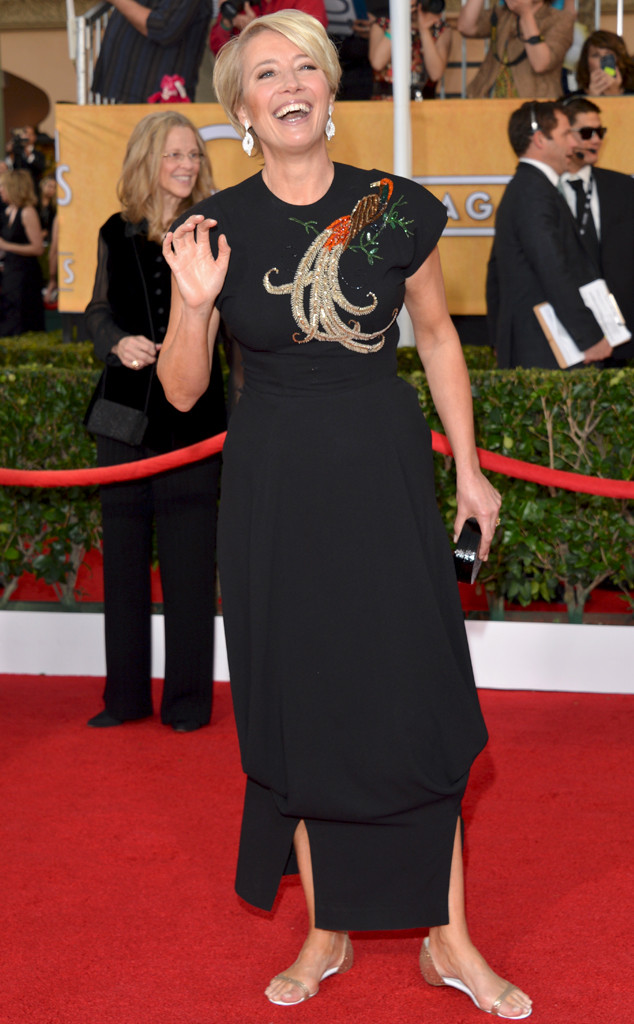 Lester Cohen/WireImage
When it came to selecting the perfect shoes for her SAG Awards 2014 gown, Emma Thompson did the unthinkable: she wore flats.
That's right, the Saving Mr. Banks actress stepped out on the glamorous red carpet tonight in a striking pair of Christian Louboutin sandals featuring a sleek gold strap and a simple fuss-free design.
The minimalistic styling of the shoe paired perfectly with her embellished dress and most importantly, ensured that the star would be able to stand comfortably for hours on end.