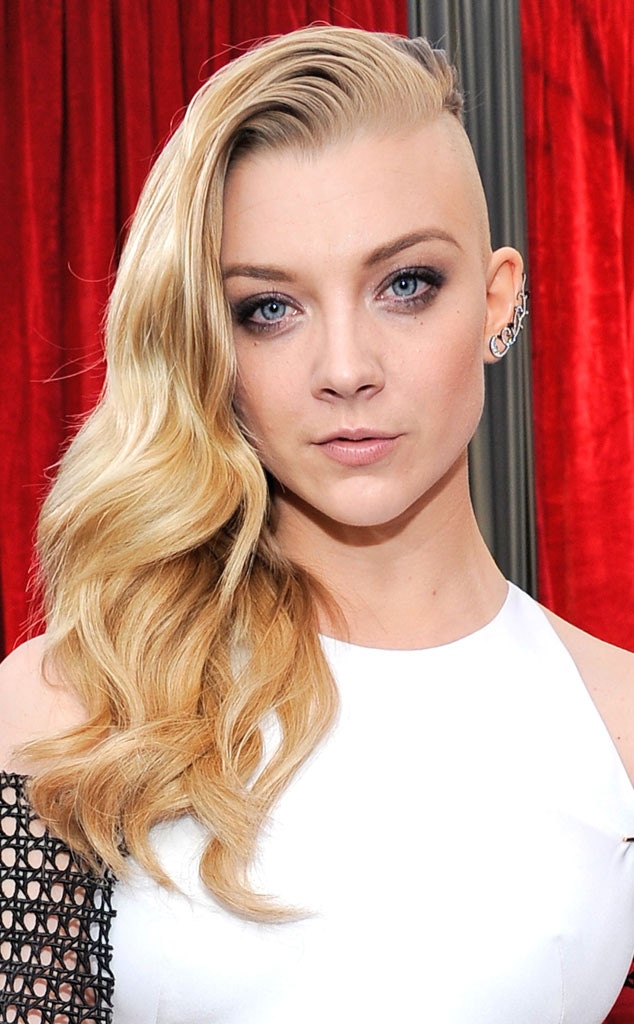 Kevork Djansezian/Getty Images
We're calling it! Natalie Dormer has the wildest 'do at the 2014 SAG Awards. The Game of Thrones actress debuted her new hairstyle, a half-shaved look, on the red carpet Saturday night.
Sure, we've seen the look before—Jada Pinkett Smith most recently—but Dormer upped the edgy effect by adding a French braid from her crown to the nape of her neck.
The acress donned a Marios Schwab number and since her ears were highly visible she also added a stylish ear cuff.
"The hair department of Mockingjay did it and I love it," she told E! News, referring to her role as Cressida in the upcoming The Hunger Games films.  "A little trepidation but I was excited."
As for her other very famous part on HBO's Game of Thrones, she told us she because she wears a wig for the character of Margaery Tyrell, she's considering keeping the shaved look permanently. 
—Additional reporting by Brett Malec