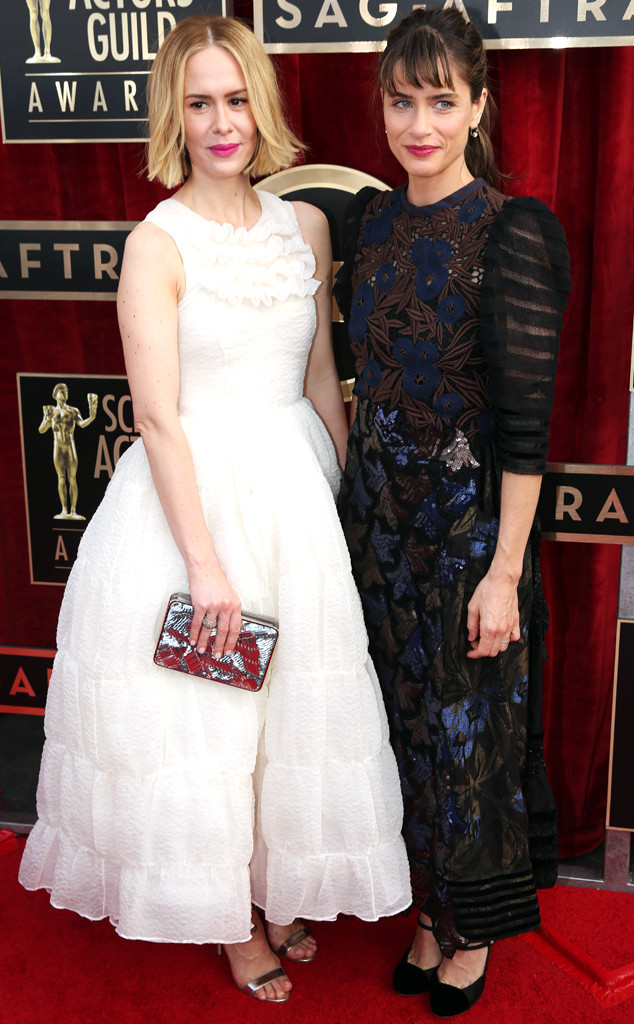 Matt Sayles/Invision/AP
Jack & Jill reunion alert!
Sarah Paulson and Amanda Peet have come a long way since their CW sitcom days, but the longtime pals still gave off a hipster-Girls, vintage-and-thrift-shop-lovin' vibe tonight on the red carpet at the 2014 Screen Actors Guild Awards.
Because those two had all sorts of stuff going on in the fashion department: Paulson's white dress was trimmed with ruffles at the top and had a long, full skirt that resembled a petticoat. The party dress was a striking contrast to Peet's gothic, three-quarter-sleeve, intricately embroidered blue and black (and brown?) gown with mesh cut-outs. And Peet was wearing a Mary Jane-style shoe.