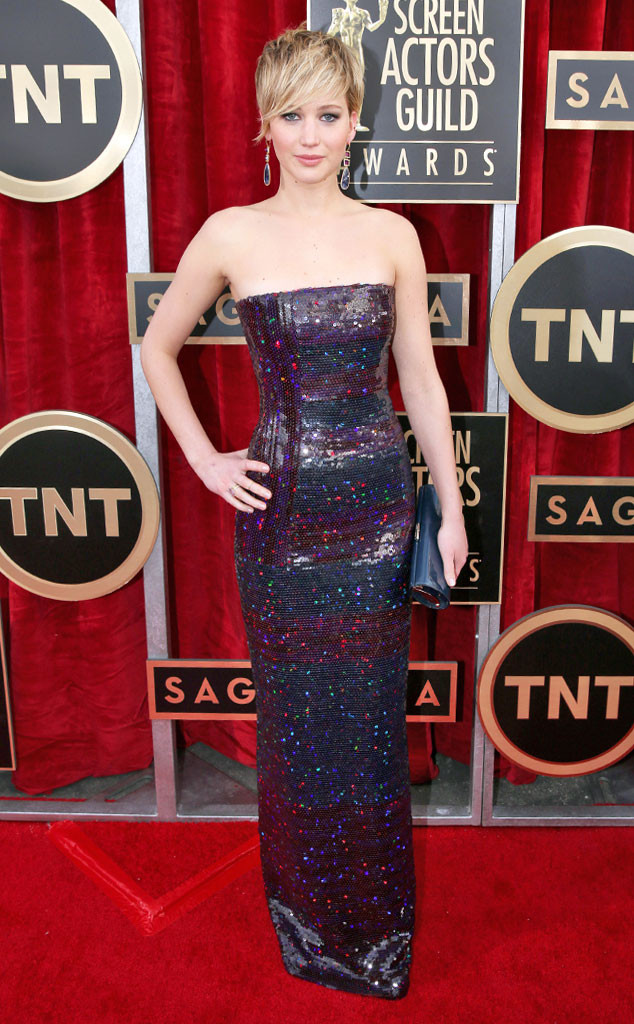 Matt Sayles/Invision/AP
Today's word of the day is brought to you by none other than the beautiful Jennifer Lawrence.
OK, so technically, it's two words, but you're hardly going to worry about technicalities when you hear what the Golden Globe winner said during her red carpet interview with Giuliana Rancic at the 20th Annual Screen Actors Guild Awards.
While flaunting her gorgeous sequin, strapless Dior gown, J.Law seemed to be a little distracted, by her figure. "I know I have armpit fat, it's OK," she tells E! News. "Armpit vaginas, it's awful."
And there you have it: Armpit vagina. Thanks, Jen.