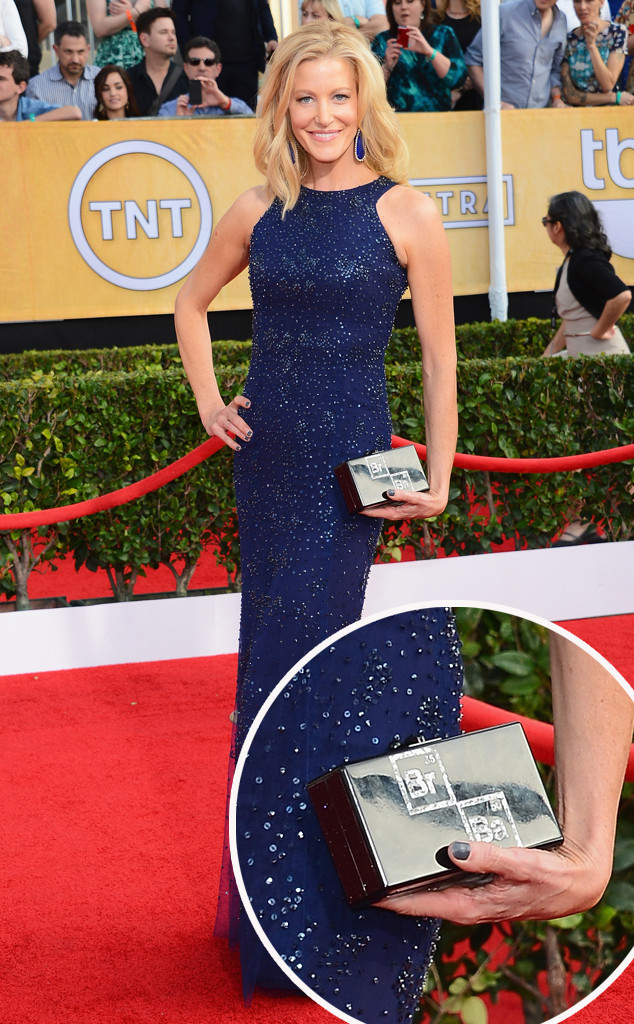 Ethan Miller/Getty Images
Well, here's a collector's item Breaking Bad fans will be itching to get their hands on.
Anna Gunn paid tribute to her former TV show at the 2014 SAG Awards with a custom box clutch by Edie Parker that was emblazoned with the drama's famous logo: The "Br" and "Ba" blocks from the periodic table that appear in the AMC show's opening credits were unmistakable.
The subtle shout-out, although very cool, didn't overshadow the stars sparkling midnight blue halter gown. Definitely one of our favorites of the night.
But even if the actress, who is up for Outstanding Performance by a Female Actor in a Drama Series, doesn't win tonight—at least she already has a special item to add to her wardrobe...or mantel.