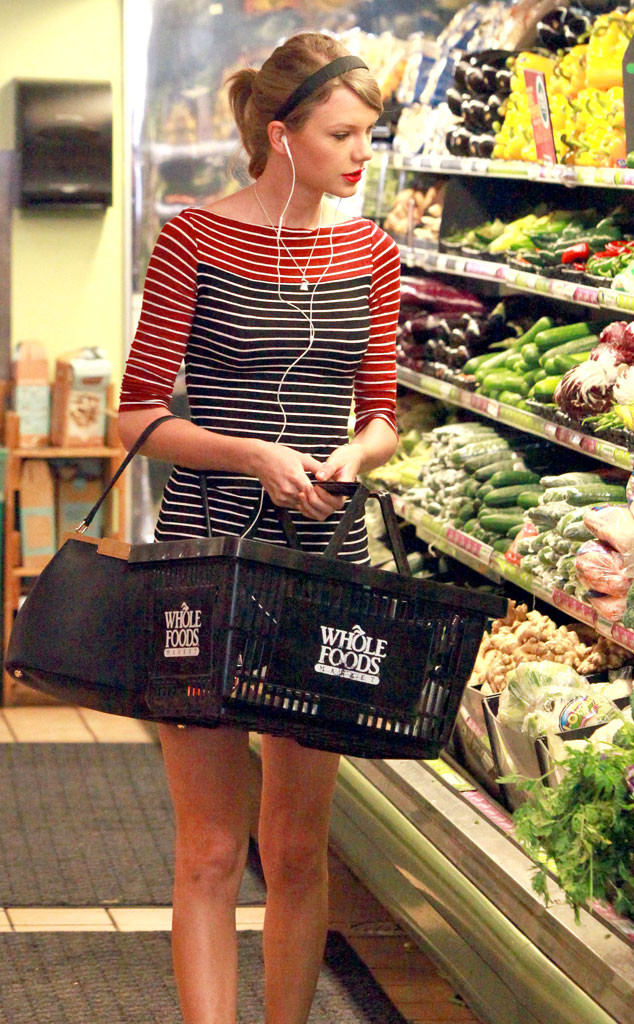 AKM-GSI
Celebrities are just as complex as the rest of us who love both bargains and high-priced produce!
Taylor Swift was spotted walking the aisles at a Whole Foods market in Los Angeles today, picture perfect as always dressed in a bright striped shirt and shorts (it's so warm in L.A. right now) and wearing earbuds to keep her own personal soundtrack going in the store.
While perusing the spices section she even stopped to exchange smiley faces with a little boy who was riding in another shopper's cart. After checking out, the paparazzi again caught up with Taylor toting a bag full of fruit and veggies out to her car.