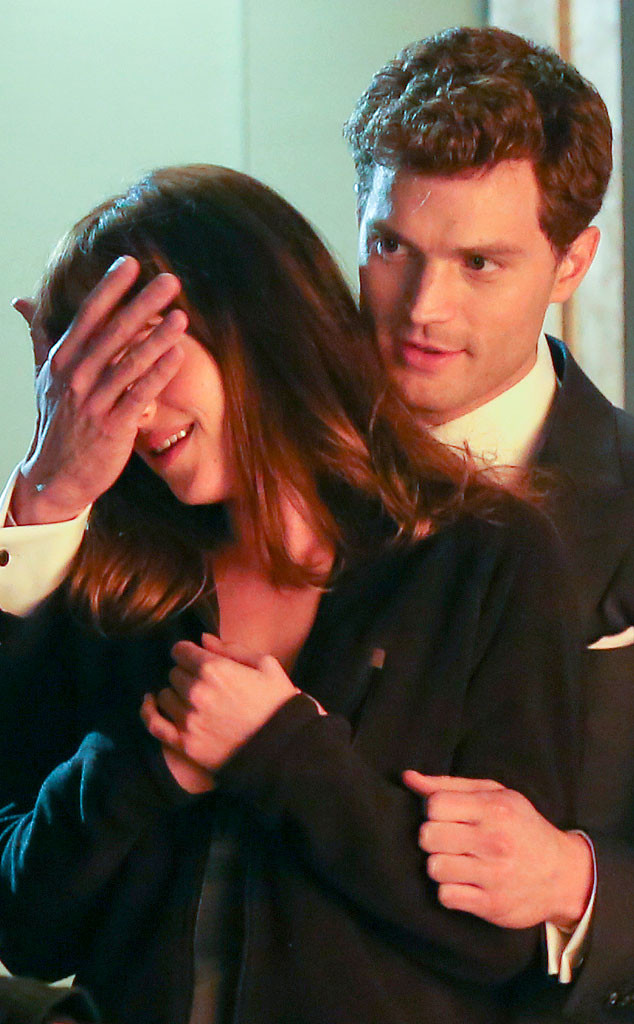 R Chiang / Splash News
Well, that's not what we wanted to hear!
Obviously, the book Fifty Shades of Grey is famous for its hot and heavy sex scenes, so the question of how those will play out on the big screen has been on fans' minds since the moment the adaptation news was confirmed.
While many may have hoped that the studio would go with it and make Christian Grey and Anastasia Steele's sexual activity as raunchy as E L James' erotica novel depicts it to be (especially after hearing that there might be an NC-17 rating!), it seems as though they've opted to tone it down a bit.
"Its less racy than the book. They felt it would be too much, so they have dialed those scenes back," a source exclusively tells E! News.