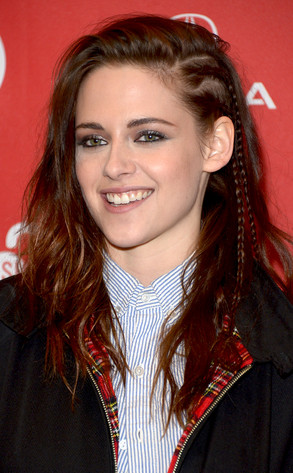 Michael Loccisano/Getty Images for Sundance Film Festival
If Kristen Stewart wants to give up acting, she may have a career in...professional golf!
"I can spank a golf ball," Stewart told me today at the 2014 Sundance Film Festival premiere of her new drama Camp X-Ray. "My dad says that. I totally ripped off my dad."
While she joked that she's "way too cool" to wear traditional preppy golf attire, Stewart says the sport isn't new for her. "I started playing when I was younger with [my dad], a dorky activity and hobby," she said.