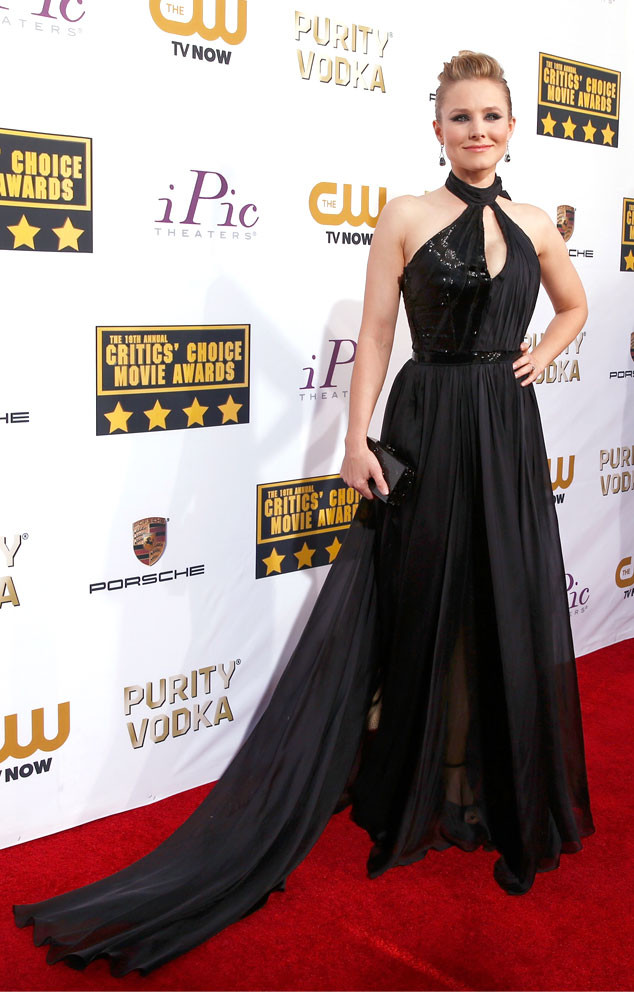 Christopher Polk/Getty Images
We know she was a tough teen in Veronica Mars but we don't think of Kristen Bell as much of a dangerous dresser.
The sweet blonde star typically steps out in pretty florals and pastels that compliment her peaches and cream complexion. But apparently she's looking for all that sweet stuff to change. This Pamella Roland halter looks like it belongs on Angelina Jolie, Jennifer Lopez or even red carpet risk taker Rihanna!