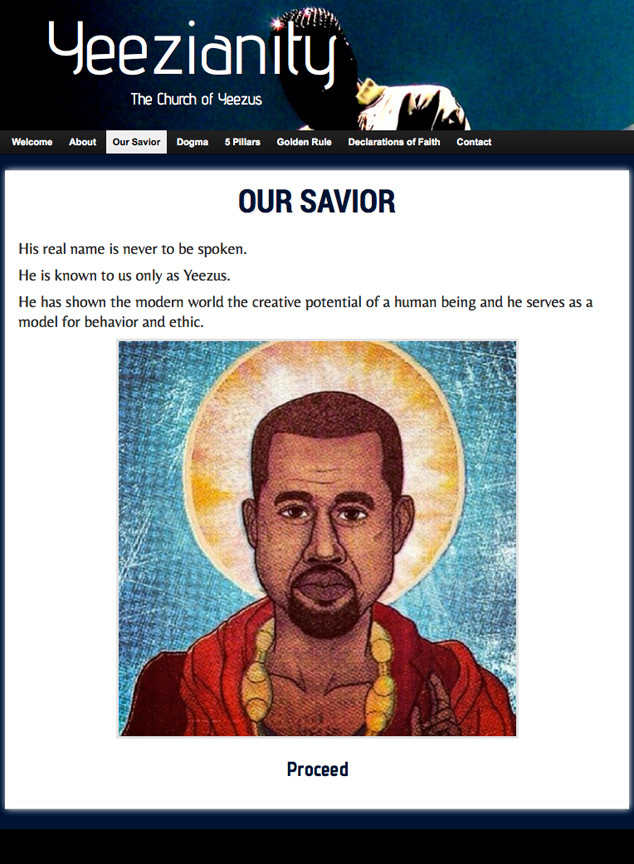 http://yeezianity.com
Attention all Kanye West fans.
It looks like your devotion to the rapper is about to be taken up a notch with the creation of the new religion, dubbed Yeezianity.
An anonymous group of calling itself the Church of Yeezus has just created a website in honor of the "Bound 2" singer.
And it's not just any little fan site, either.
The religion is clearly defined, painstakingly organized into five pillars and a golden rule, and involves a contract for all potential Ye'ciples to sign.