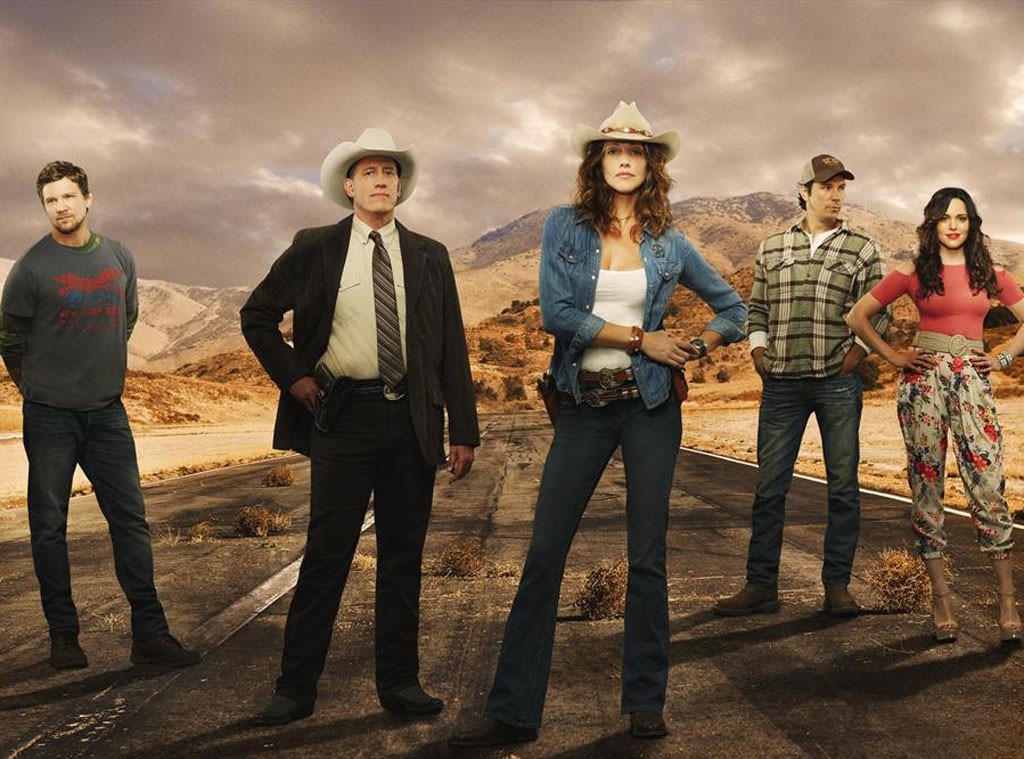 ABC/Bob D'Amico
Ay, caramba!
Well, that was fast. The Sofia Vergara-produced drama Killer Women is getting pulled from ABC's schedule after two weeks of low ratings (and bad reviews). 
Taking the spot will be Mind Games, a new drama from EP Kyle Killen and starring Christian Slater. It was originally scheduled to premiere March 11 and now will launch Feb. 25 at 10 pm.
ABC president Paul Lee explained the scheduling change to reporters today, saying, "We're ending [Killer Women] slightly early because we want to give a launch to Mind Games, but we will air Killer Women up until Mind Games' new 2/25 premiere."
Killer Women (starring Battlestar Gallactica's Tricia Helfer) earned a 0.7 share rating — a 22 percent drop from last week's 0.9-rated premiere, which was the second lowest-rated premiere of the fall, only behind ABC's Assets, which was promptly canceled. 
ABC also announced Dancing With the Stars will return March 17. And there will be a two-night Bachelor special with Juan Galvanis on Feb. 24 and 25.