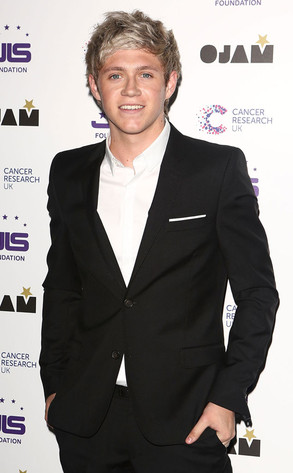 Tim P. Whitby/Getty Images
Niall Horan will be taking it easy for the next few months.
The One Direction singer blew out his knee in December in advance of the boy band's Where We Are tour. The injury stemmed from an issue Horan's had since childhood where his knee easily dislocates.
England's The Sun tabloid published a picture of the "Story of My Life" singer hobbling on crutches through London's Heathrow airport, prompting Horan to give his fans an update via Twitter.