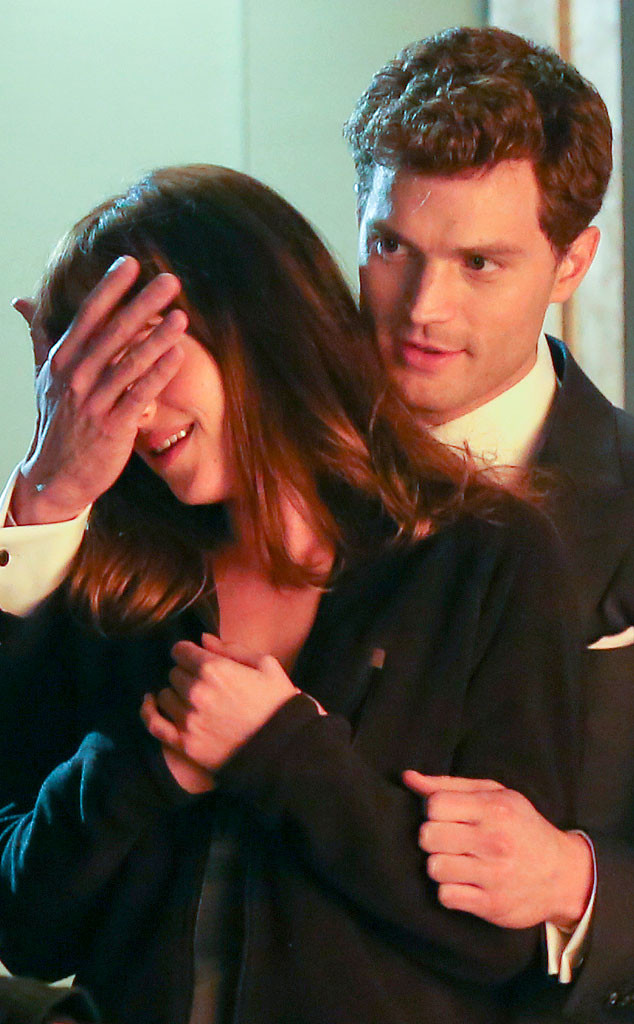 R Chiang / Splash News
Bring on the special gifts for Anastasia Steele!
Jamie Dornan and Dakota Johnson filmed a memorable scene from Fifty Shades of Grey on Thursday, Jan. 16, in Vancouver.
The 31-year-old actor put his hand over the 24-year-old actress' eyes as he surprised his onscreen ladylove with a brand new car. No PDA moments between the duo were captured, but they did stand close together and shared a sweet laugh.
As fans of E.L James' erotic books might remember, the handsome and rich sexual fetishist presents the innocent college grad with a red Audi because he believes her old VW bug "Wanda" is unsafe. Anastasia appropriately names the luxurious ride "The Submissive Special."