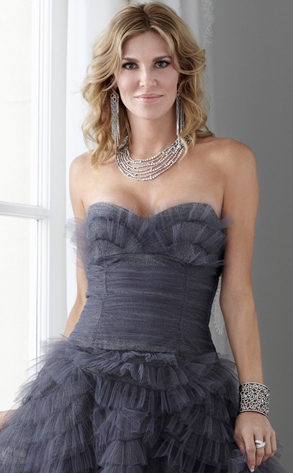 Richard McLaren/Bravo
Brandi Glanville has said some pretty offensive things since she joined The Real Housewives of Beverly Hills cast in 2011, and her latest remarks are no exception. During a the Tuesday, Jan. 14, edition of her Podcast One show, Brandi Glanville Unfiltered, the former model made a flippant joke about child molestation during a discussion with her guests, comedians Don Jamieson and Jim Florentine.
"I was actually stalking you online, Jim, and we have something in common! I, too, wanted to be molested as a child and was passed up," Glanville, a 41-year-old mother of two, said. "My sister got felt up by a principal, and nothing for me. He didn't even look at me sideways."
Florentine played along and asked, "Did you feel hurt by that?"
"Yeah," the reality star and best-selling author replied. "Now looking back, I'm super-bummed. I was thinking, 'All this and nothing?' Super-hot and they passed me up!"