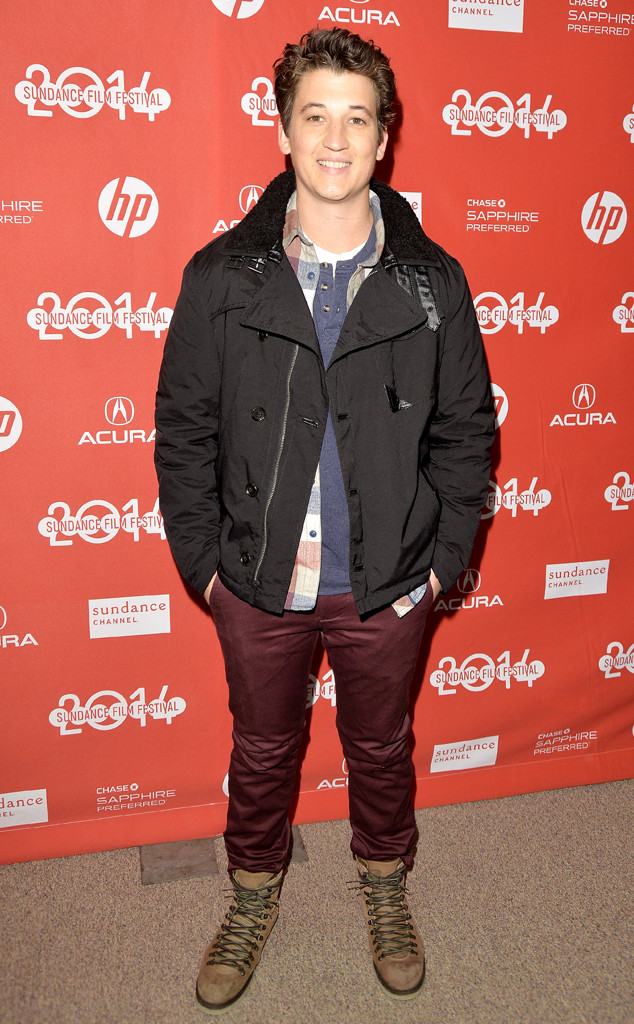 George Pimentel/Getty Images for Sundance Film Festival
Miles Teller is giving Tom Cruise a run for his money.
OK, maybe not, but check out what Teller just told me about his work in the upcoming Divergent.
"We were running on trains going like 12 [and] 14 miles per hour," he said at the opening night premiere of his new drama, Whiplash, at the Sundance Film Festival. "I heard Tom Cruise only does 17 miles an hour. I'm like just below Tom Cruise."