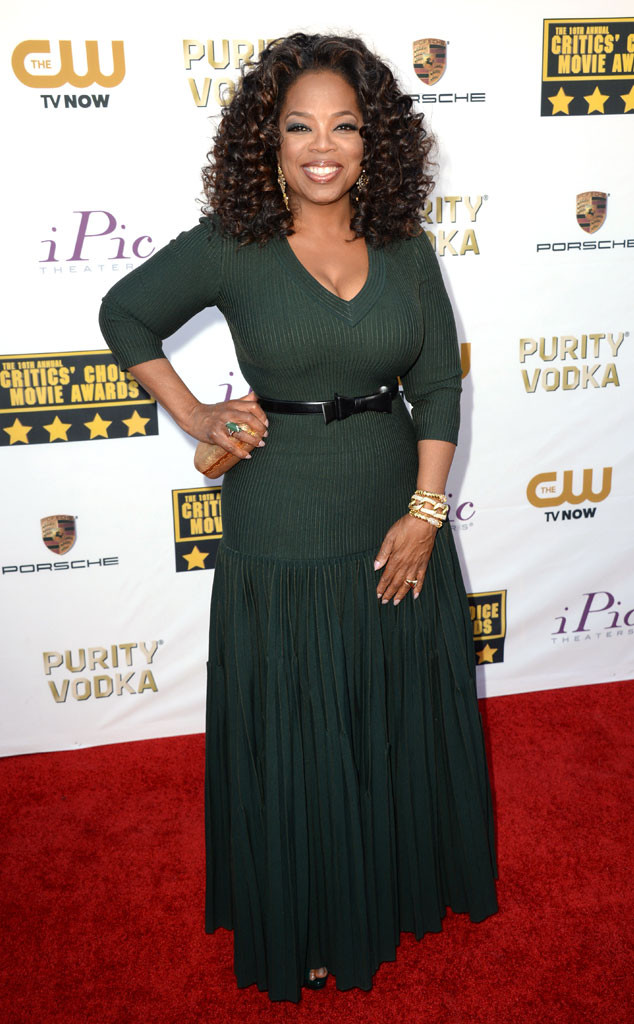 Jordan Strauss/Invision/AP
As sneak-peek footage of the upcoming Lindsay has already implied, keeping up with Lindsay Lohan hasn't always been easy for OWN.
But all is moving forward as scheduled, according to network namesake Oprah Winfrey.
The star of Lee Daniels' The Butler told E! News on the red carpet Thursday at the 19th Critics' Choice Movie Awards that, amid reports that Lohan has caused problems for the docuseries' shooting schedule, she just spoke with the actress two days ago.
Winfrey said that Lohan texted her and then she called the starlet back and they spoke—though Winfrey was unaware that Lohan was in London.