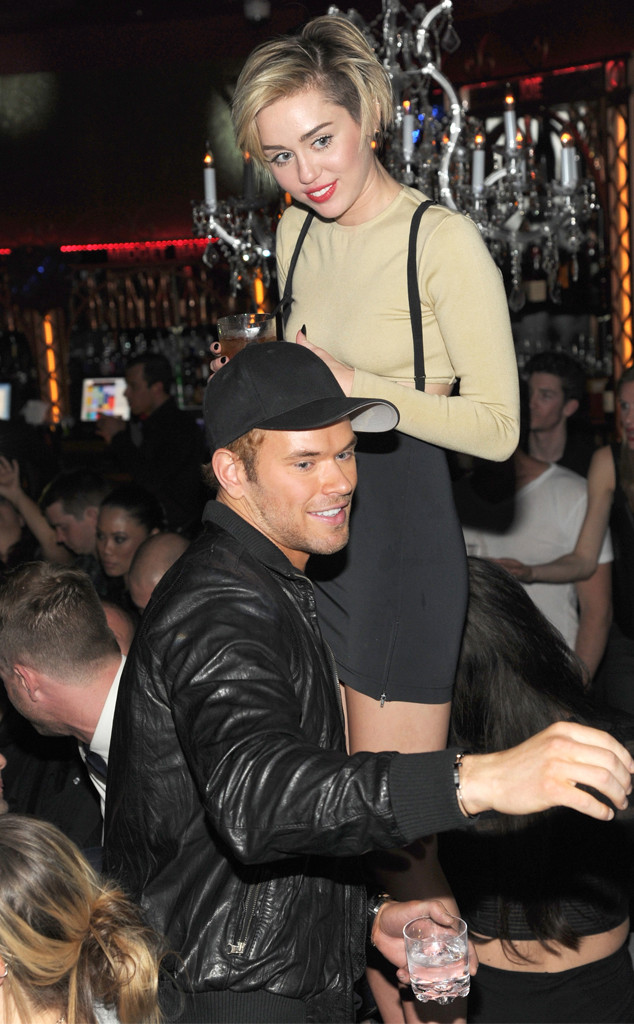 Kevin Mazur/WireImage
Sorry, y'all: Miley Cyrus and Kellan Lutz aren't going to be 2014's power couple.
Sources tell E! News exclusively the pair "are not really hanging out anymore" because of "their hectic schedules at the moment." Another reason? Their "quick fling," says a source, "just kind of burned out."
Hey, it happens to the best of us. The 21-year-old "Adore You" singer and the 28-year-old Legend of Hercules hunk claimed to be just friends all along, despite eyewitnesses telling E! News about the pair's multiple makeout sessions in Las Vegas and Miami.