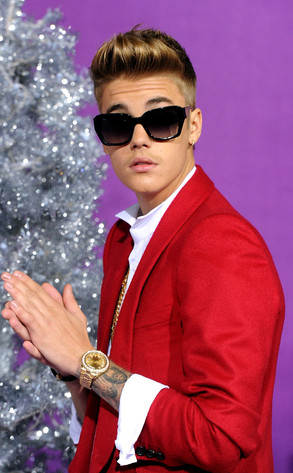 Kevin Winter/Getty Images
Justin Bieber is currently walking on eggshells. No, but really, you guys, this is nothing to yolk about.
OK, OK, we're done. All egg puns aside, E! News has learned that sheriffs took the pop singer's cell phone out of his possession during the police raid at his Calabasas, Calif., residence on Tuesday morning, following the egg-throwing incident that took place late last week. And this has Bieber's camp "worried."
"Justin's people are really worried that [the sheriff's department] have his phone," the source tells E! News, without mentioning specifically what could be on Justin's phone that has him feeling over-easy uneasy (we had to). Reports claim the star's afraid of naked pictures and texts with drug references being leaked.
E! News was told that although law enforcement has Justin's phone, along with some security footage, neither have been looked at yet.