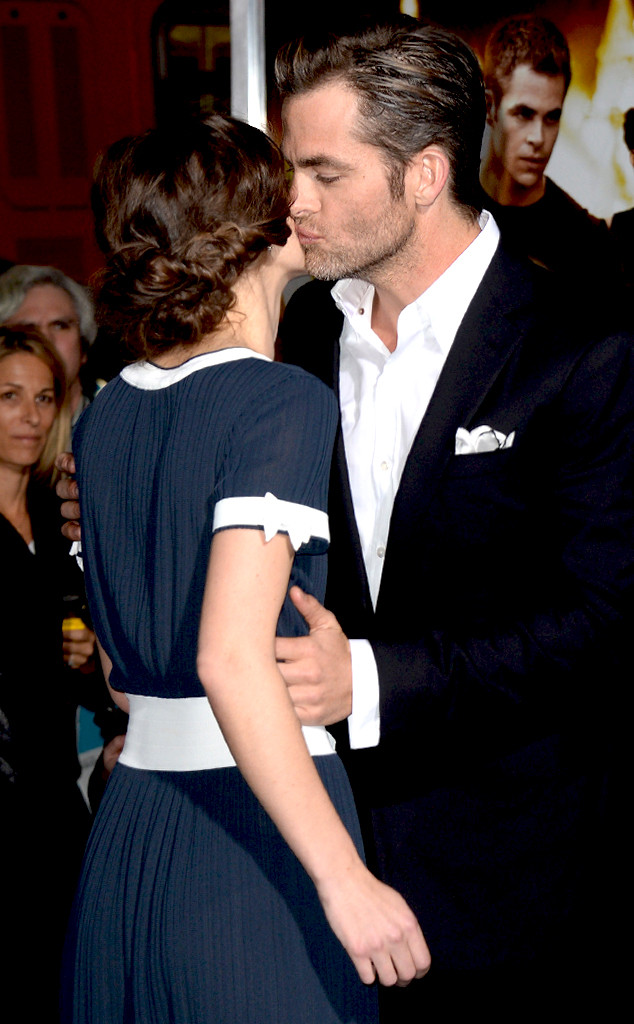 Jordan Strauss/Invision/AP
There is nothing like catching up with your costars while celebrating the release of your new film.
Chris Pine and Keira Knightley shared a friendly kiss on Wednesday, Jan. 15 at the Los Angeles premiere of their thriller-drama Jack Ryan: Shadow Recruit.
The 33-year-old actor and the 28-year-old actress shared a sweet hug, and Pine gave Knightley a smooch on the cheek as they greeted each other on the red carpet.
The Star Trek thesp looked dapper in a black suit with a white dress shirt, while the Anna Karenina star looked elegant in a navy dress with white bow detailing. The British beauty wore her brunette locks in a wavy updo and finished the look with a smoky eye and black pumps.