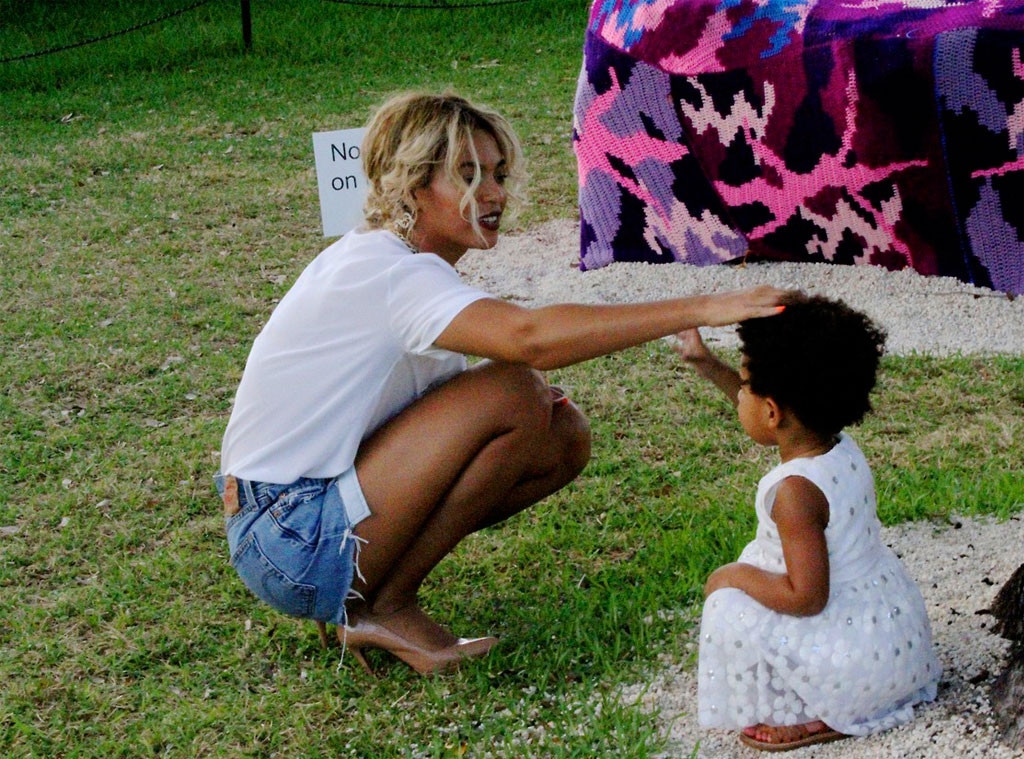 iam.beyonce.com
Beyoncé and Blue Ivy Carter are two peas in a pod!
Jay Z's wife recently shared new pictures on Tumblr of herself and her 2-year-old mini-me playing together at a local park and enjoying some quality mommy-daughter time on a gorgeous sunny day.
Doting mama Bey, 32, wears a white T-shirt, cutoff jean shorts and tan heels, while baby Blue looks absolutely adorable in a flower-printed white dress, little white leggings and tiny sandals. The pretty photos show Mrs. Carter kneeling down in the grass to play with her stunning daughter and also standing back to give Blue a moment to take in the scenery surrounding her.
The park isn't your typical one consisting of a swingset and a slide, but rather, it's a combination of nature and colorful murals and artwork all around. Blue looks right at home in the idyllic setting, and as you can see, she's got her mama's independent spirit and looks eager to explore!
Blue's been a busy little lady lately, too. She turned 2 on Jan. 7, and to celebrate, mom and dad, 44, rented out Jungle Island in Miami! There, the Carter family—along with a few close friends—had the park pretty much all to themselves, so the birthday girl had plenty of space to play.
It goes without saying that pretty much everyone ever would like to be Blue Ivy Carter!