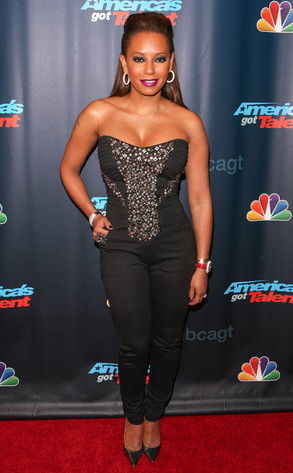 Charles Norfleet/Getty Images
It was quite the hectic day for Melanie Brown.
During the 2DayFM's Jules, Merrick and Sophie with Mel B show this morning, the former Spice Girl revealed that her six-year-old daughter Angel was rushed to a hospital in Los Angeles with an unknown sickness earlier that day, and barely made it back in time for the show.
So what happened to Mel's little girl?!
"This morning's been a little bit crazy because my six-year-old Angel was feeling not very well yesterday, she was a little bit dizzy and had her first nosebleed, so I kept her off school," Brown explained. "And then this morning she woke up feeling completely disoriented, and blood was just funnelling out of her nose like no tomorrow. So I rushed her to the emergency room, I just literally left there like half an hour ago. She had a blood test, a heart murmur thing on...poor little thing!"