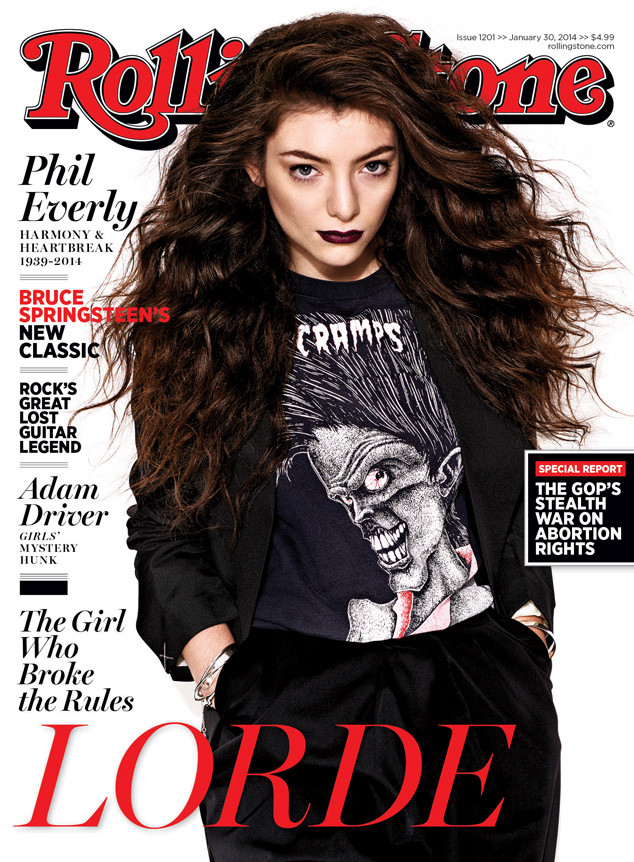 Matthias Vriens-McGrath/Rolling Stone
Lorde has tremendous poise for a 17-year-old—but she admits that holding it all together isn't always easy.
"I get paralyzingly nervous a lot of times, so I tried bravado," the "Royals" singer, pulling that from the "me found bravery in my bravado" line from Kanye West's "Dark Fantasy," says in the latest issue of Rolling Stone.
The New Zealand-born beauty, whose real name is Ella Yelich-O'Connor, also makes her RS cover debut in goth-dark lipstick and a nod at punk rock via a Cramps T-shirt.