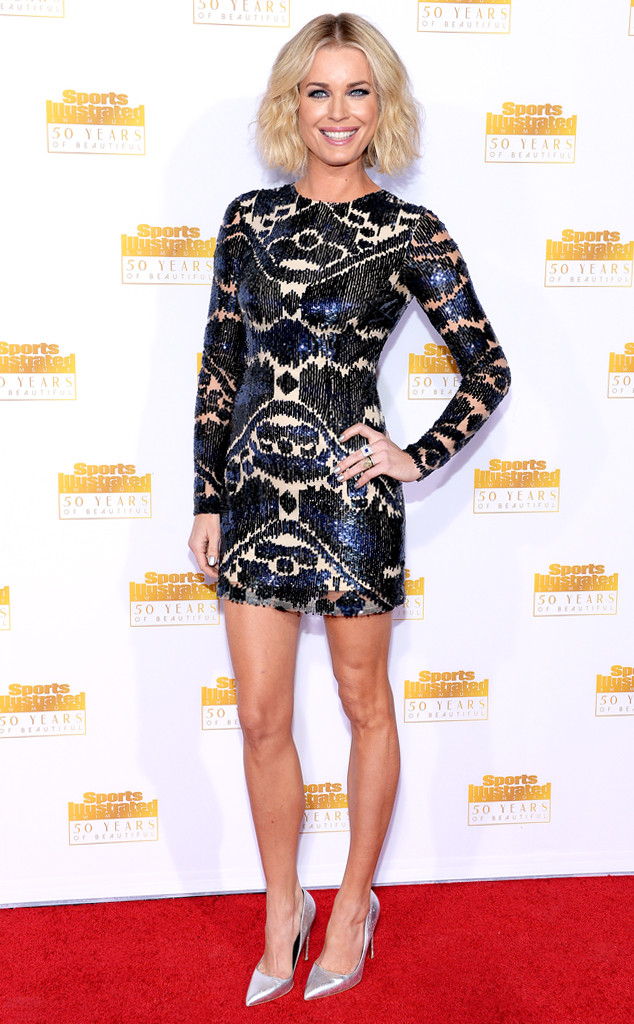 Dimitrios Kambouris/Getty Images
Weave to the rescue!
While chatting with E! News during NBC and Time Inc.'s celebration of the 50th Anniversary of the Sports Illustrated Swimsuit Issue at the Dolby Theatre on Tuesday, Jan. 14 in Hollywood, Calif., Rebecca Romijn shared her favorite SI memory...and it's not exactly what you would expect!
"One time I was in Mexico with Tyra [Banks] and we were playing in the waves and she got slammed under the sand and she hit her head," the 41-year-old beauty recalled with a laugh.
Don't worry—she wasn't amused by Tyra's tumble. "And she got up, and I was nervous—like, oh god she cracked her head," the supermodel continued.