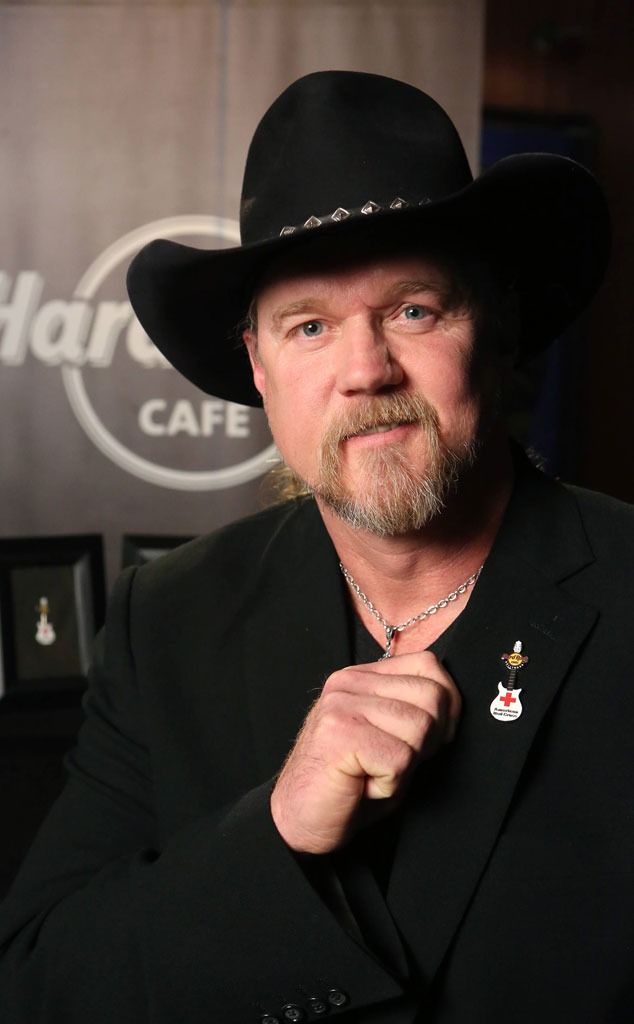 Trace Adkins has entered rehab.
The country singer's rep confirmed to E! News that he "has entered a treatment facility after a setback in his battle with alcoholism." The statement added, "As he faces these issues head-on, we ask that his family's privacy will be respected."
The Celebrity Apprentice star has battled the disease for over two decades and sought in-patient treatment in December of 2001.
The news comes shortly after Adkins celebrated his birthday on the Norwegian Cruise Lines Pearl en route to the Caribbean with a few of his friends.
The seven-day trip, dubbed Country Cruising, was scheduled to make stops in Ocho Rios, Jamaica, Cozumel, Mexico, and Grand Cayman. Adkins joined a star-studded roster that was slated to perform on the ship's main theater throughout the journey.
On Jan. 12, Adkins shared with fans via Twitter that he was enjoying being on the open waters with fans. "Up here in my suite, overlooking the pools. Behave yourselves," he wrote.
But things took a dramatic turn three days into the ride.
Several eyewitnesses reported that the star got into an altercation with a Trace Adkins impersonator who was singing in a karaoke bar on the ship.
He opened up about his first stint in rehab in The Hollywood Reporter back in 2011, crediting his manager for saving his life. "If you've ever been through one of those things, it's the most humiliating experience you'll ever have. To hear people you respect and love sit there and tell you the kind of pain you've been causing them…and yeah, I'm an alcoholic."