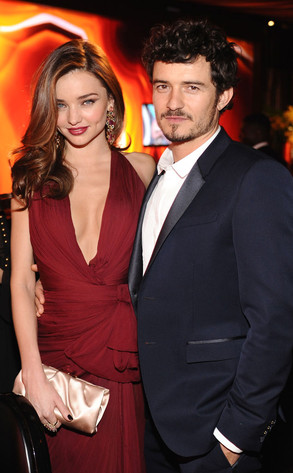 Courtesy: Stefanie Keenan/Getty Images for InStyle
Miranda Kerr continues to prove that she and estranged hubby Orlando Bloom are totally cool with each other postsplit.
In a new interview with People, the 30-year-old model was asked when was the last time she was impressed.
Kerr answered, "By Orlando Bloom's performance on Broadway in Romeo and Juliet. It just closed. We're good friends [despite being separated], and we want the best for each other."
The amicable exes announced their separation after three years of marriage back in late October. They've since been spotted hanging out multiple times with their 3-year-old son, Flynn.