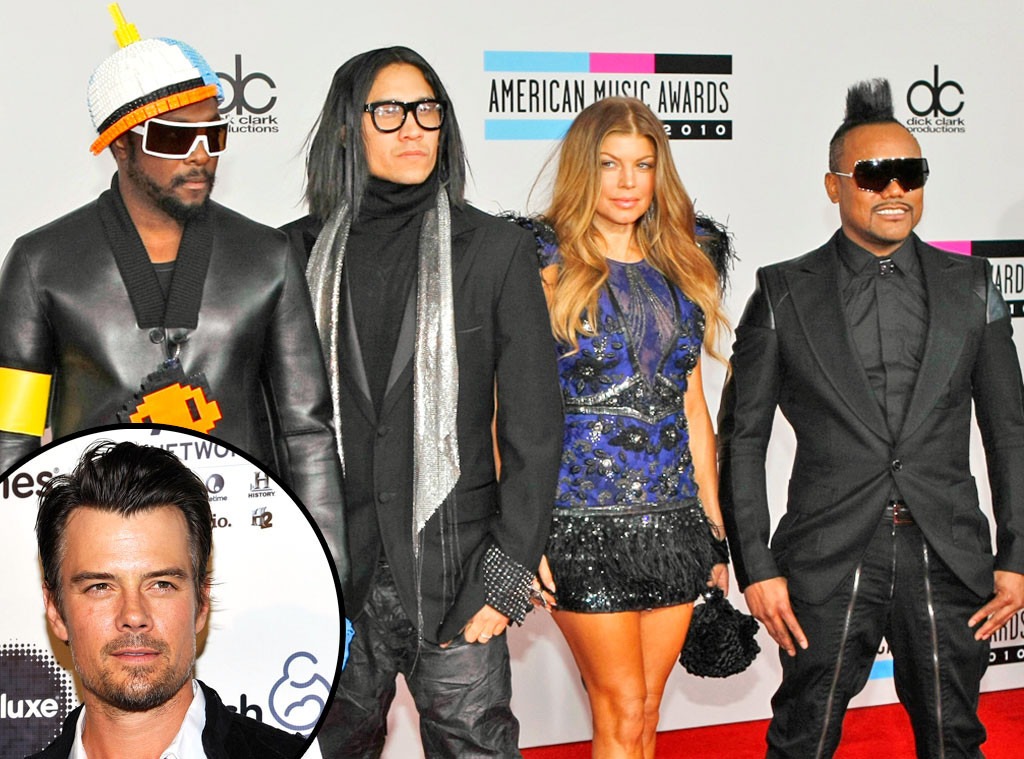 ABC/RICK ROWELL; Getty Images
Attention, folks: Josh Duhamel is not trying to break up the Black Eyed Peas.
The 41-year-old father took to Facebook to slam the latest tabloid rumor following a false report which claims Fergie's husband is trying to "drive a more permanent wedge" between the singer and her bandmates, specifically will.i.am.
"Josh is pushing hard for Fergie to make a much cleaner and clearer break from The Black-Eyed Peas so she can re-invent herself as a solo artist without the looming specter of will.i.am influencing every creative decision she makes," Radar Online alleged in a new report posted on Tuesday, Jan. 14.
But Axl's dad insists there's no truth to the tabloid tale, firing back at the story via his personal Facebook page.
"Don't believe this bulls--t. Not true," the Safe Haven star posted early Tuesday morning with a link to the Radar report.
In fact, the 38-year-old songstress recently announced her plans for a solo album while speaking with Ryan Seacrest, revealing that she's been working with will.i.am and "marinating" on all her ideas after taking a much needed break to give birth to her first child.
"I'm also signed to [will.i.am's] imprint on Interscope, I Am Music, so he knows I want to do a solo album next," Fergie said in November.
And despite the singer's solo efforts, she still undoubtedly has a place in the Black Eyed Peas (after all, some of the group's most successful singles were released after Fergie's 2006 solo album The Duchess), and will.i.am took to Twitter in March to fire back at reports claiming the Grammy-award winning group was searching for the new mom's replacement.
"The rumors on @fergie being replaced are so false @PerezHilton & @TMZNEWSS_ is the furthest from the truth #BEP4ever #fergieROCKS...#family," he posted on the social networking site.
#family, indeed (Duhamel, included!).