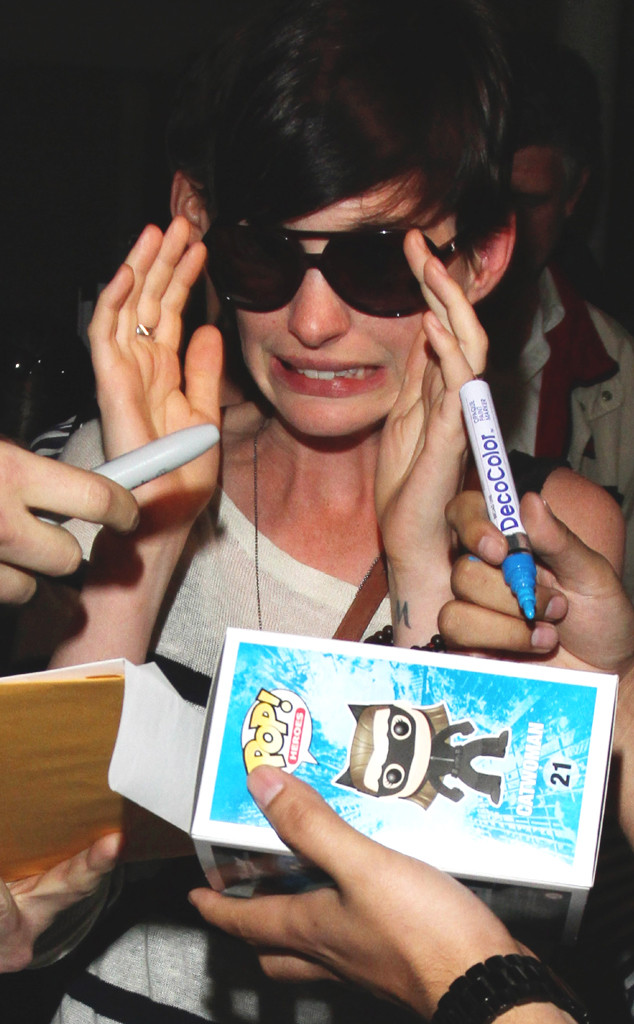 Diabolik / Splash News
For a moment, Anne Hathaway probably wished she was still back soaking up the sun in Hawaii.
As the Oscar winner and husband Adam Shulman touched down at the Los Angeles International Airport on Tuesday, Jan. 14, they found themselves surrounded by a large group of fans seeking the Les Misérables star's autograph.
At one point, the actress actually looked a wee bit terrified by all the attention.
Soon, though, Hathaway seemed to warm up to the rather overwhelming welcome home. Smiling, she graciously took time out to offer up her signature as she made her way to the elevator.