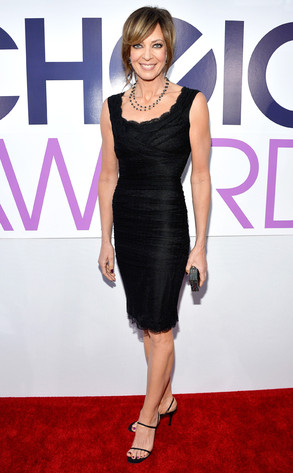 Frazer Harrison/Getty Images for The People's Choice Awards
Allison Janney is single, sexy and happier than ever!
In the latest issue of Elle, the 54-year-old star is opening up about her dating life (or lack thereof). The Mom star, who's been single for the past few years, tells the mag a lag in her dating life began after The West Wing ended when her brother Hal unexpectedly passed away.
"I felt like, you know what, I'm done," Janney said. "I just stopped thinking there was going to be anybody out there for me. And then I met somebody who kind of turned my head around and woke me up, like, 'I'm not done yet.'"