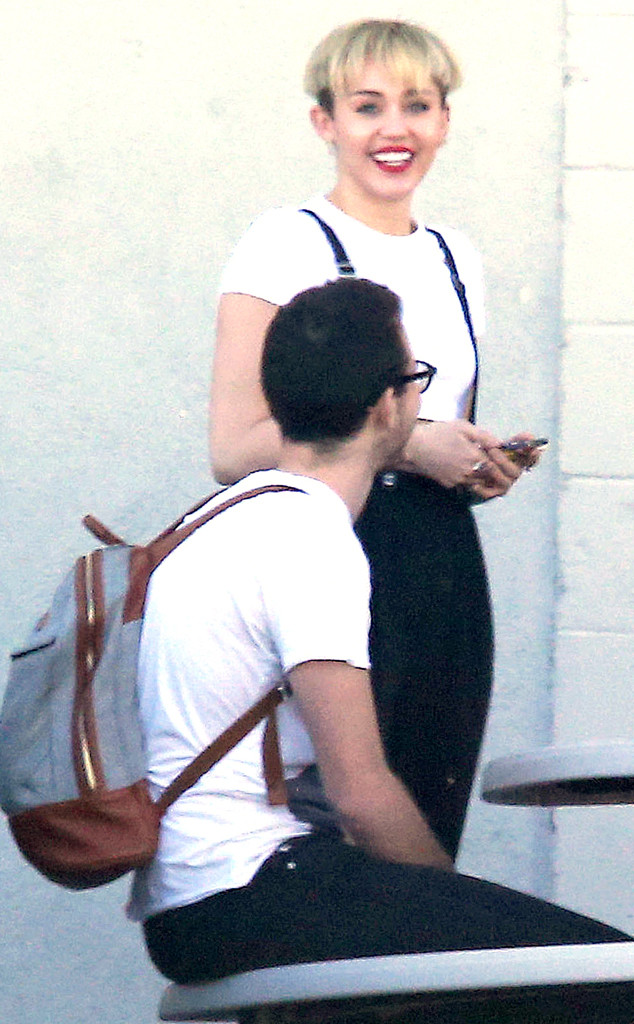 Javiles/FAMEFLYNET PICTURES
Miley Cyrus is bringing the early '90s back (even though she's too young to remember them that well).
The 21-year-old singer was rocking a bleached blond bowl cut, thin suspenders, oversized black pants and a tiny, midriff-baring white T-shirt on Monday, Jan. 14. The fashion risk-taker was all smiles in her edgy, black-and-white ensemble, chatting happily with pals outside an L.A. recording studio.
This isn't the first time Miley's had some help keeping her pants up. She wore a similar pair of black suspenders to the December 2013 opening of Beacher's Madhouse in Las Vegas. Those suspenders, however were attached to a hip-hugging, short black skirt—which makes more sense for clubbing than the parachute pants.