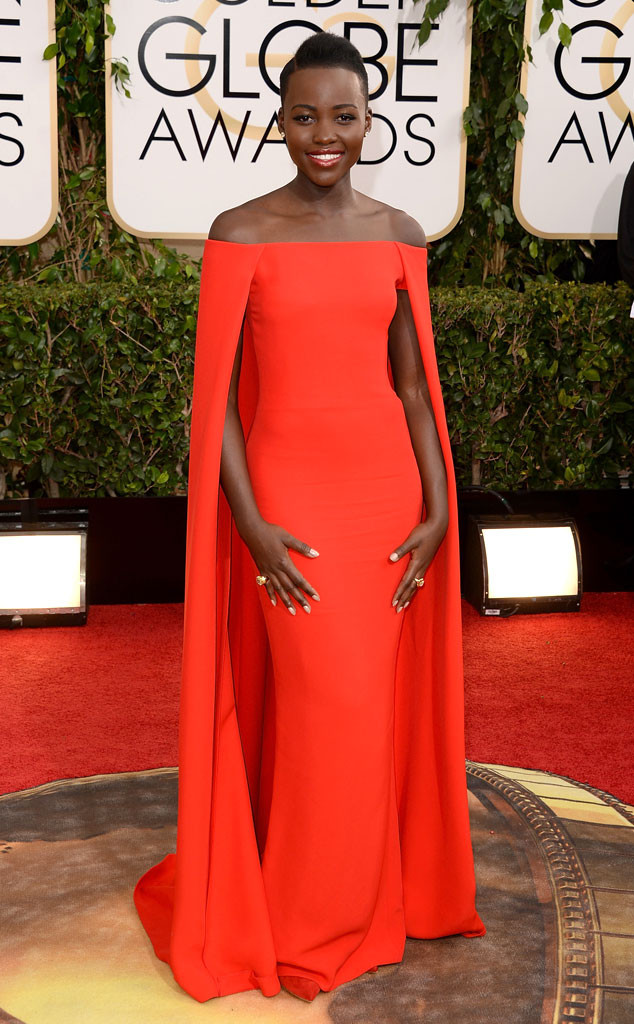 Jason Merritt/Getty Images
Lupita Nyong'o has been racking up award nominations—and will surely add a notice from Oscar to that tally later this week—for her heartbreaking performance as Patsey in 12 Years a Slave.
Thanks, in part, to Michael Jackson?
"There's something very Michael Jackson-like about Patsey—the childlike quality he always had," Nyong'o says in the February issue of Dazed and Confused, which also features her on the cover, talking about how she went about playing that very difficult role. "She had her childhood stripped away from her suddenly as soon as she became of sexual age."
(Meanwhile, search and you'll find a number of online discussions about film characters, from Willy Wonka to Edward Scissorhands, who seem reminiscent of the late King of Pop.)
Nyong'o, a graduate of the Yale University School of Drama whose role in 12 Years a Slave marks her feature-film debut, also talked to the mag about using the Lucid Body method to better inhabit her character.
"It's about investigating your emotional make-up through your physicality," the actress said. "We store our emotions in our bodies."
She said that seeing Whoopi Goldberg in The Color Purple was the first time she felt that she could be an actor too.
"Whoopi Goldberg looked like me, she had hair like mine, she was dark like me," Nyong'o said. "I'd been starved for images of myself. I'd grown up watching a lot of American TV. There was very little Kenyan material, because we had an autocratic ruler who stifled our creative expression."
Her ability to creatively express survived intact. Nyong'o is nominated for a Screen Actors Guild Award, a BAFTA and an Independent Spirit Award for her scene-stealing supporting role, and an Oscar nomination is surely on tap when those are announced on Thursday.
And she may have lost the Golden Globe to Jennifer Lawrence, but she had an instant-classic fashion moment on Sunday with her stunning red Ralph Lauren cape dress.
A Lucid Body moment, indeed.