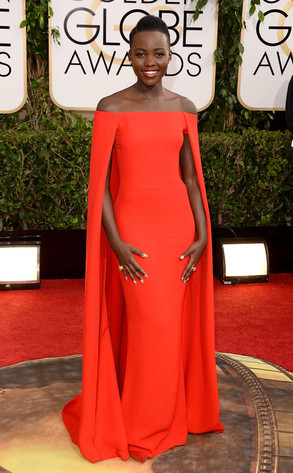 Jason Merritt/Getty Images
Lupita Nyong'o has been racking up award nominations—and will surely add a notice from Oscar to that tally later this week—for her heartbreaking performance as Patsey in 12 Years a Slave.
Thanks, in part, to Michael Jackson?
"There's something very Michael Jackson-like about Patsey—the childlike quality he always had," Nyong'o says in the February issue of Dazed and Confused, which also features her on the cover, talking about how she went about playing that very difficult role. "She had her childhood stripped away from her suddenly as soon as she became of sexual age."