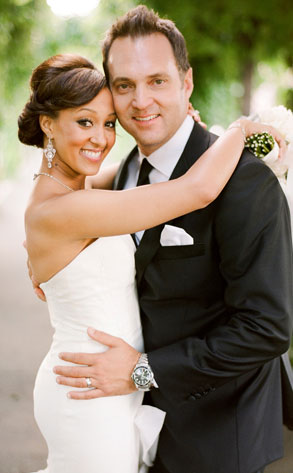 Jose Villa
Adam Housley is not going to stay quiet while his marriage becomes the target of racist remarks.
Tamera Mowry's husband has spoken out against those who have spewed hurtful comments regarding his interracial marriage to the former child star. "The fact that in this day and age, we get attacked for our interracial relationship is beyond sad…it is pathetic," Housley tells TVNewser.

"Yes, I am white. Yes, she is half-black. Marrying a white man does not erase her color and marrying a woman who is half-black does not mean I am blinded. The problem isn't pigmentation…the problem is backwards, bigoted thought from people who should know better."