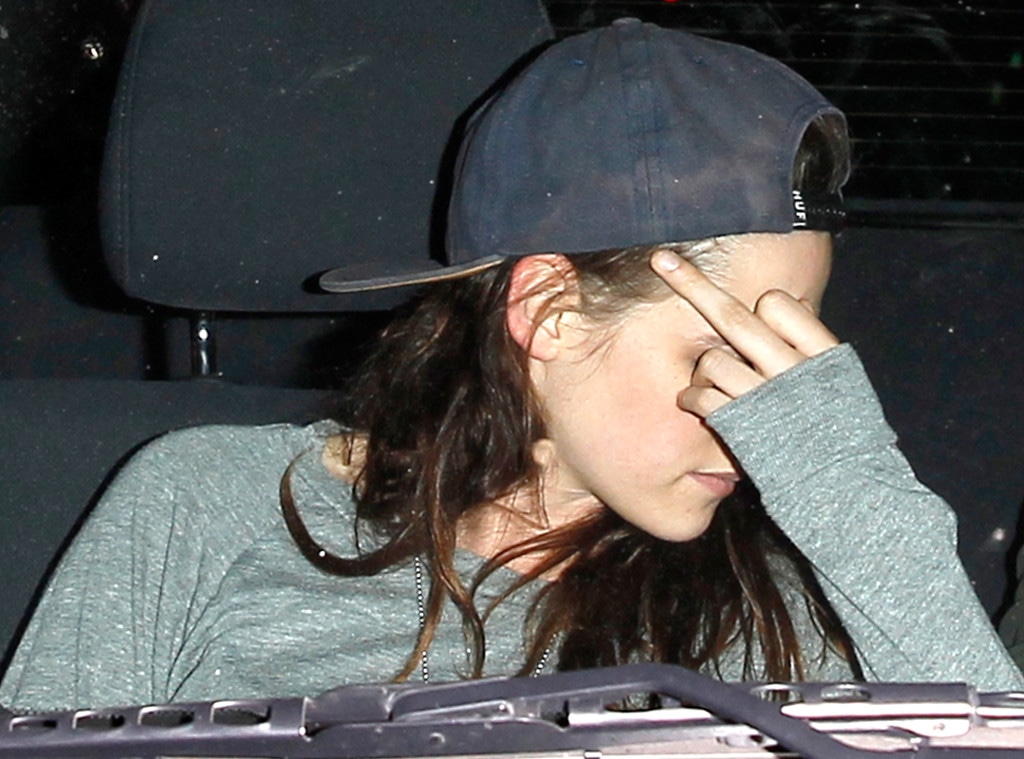 AKM-GSI
Well it certainly looks like someone didn't want to be photographed!
Kristen Stewart seemed less than thrilled after getting her photo taken Monday evening in Los Angeles.
The actress flipped the bird as she left Covell Wine Bar near her home with a couple of her closest friends.
Stewart appeared casually dressed for her girls' night outing. The Twilight actress was seen wearing a gray sweatshirt and worn-in baseball cap.
The 23-year-old recently signed on to play opposite Nicholas Hoult in the Drake Doremus-directed film Equals.
Stewart recently opened up about her forthcoming sci-fi flick in a new interview, admitting she's "terrified" to take on her latest role.
"I can't believe I agreed to do it," she confessed. "I'm terrified of it. Though it's a movie with a really basic concept, it's overtly ambitious."
According to Doremus, the film is "about love in a world where love really doesn't exist anymore," and in late October, Deadline reported that Stewart and Hoult will play a couple.
"In Equals, things go wrong because you can't deny the humanity in everyone…It's the most devastating story," the brunette beauty added.