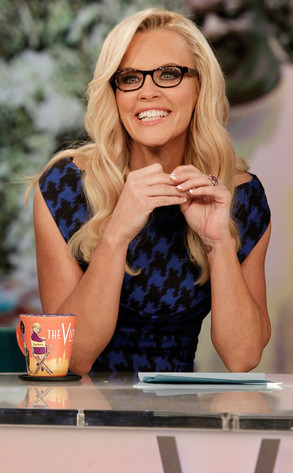 ABC/Lou Rocco
Jenny McCarthy was rejected by The Bachelorette.
Believe it or not, the 41-year-old blond beauty once tried getting herself on the hit ABC dating show. The whole thing happened back in 2005 but was only just revealed on this morning's episode of The View.
During today's show, cohost Barbara Walters let the secret spill when she said to McCarthy, "You tried out to be a Bachelorette and you did not make it."
"No one knows that," McCarthy then blurted out. "When I got a divorce, I was lonely. I needed to be loved."