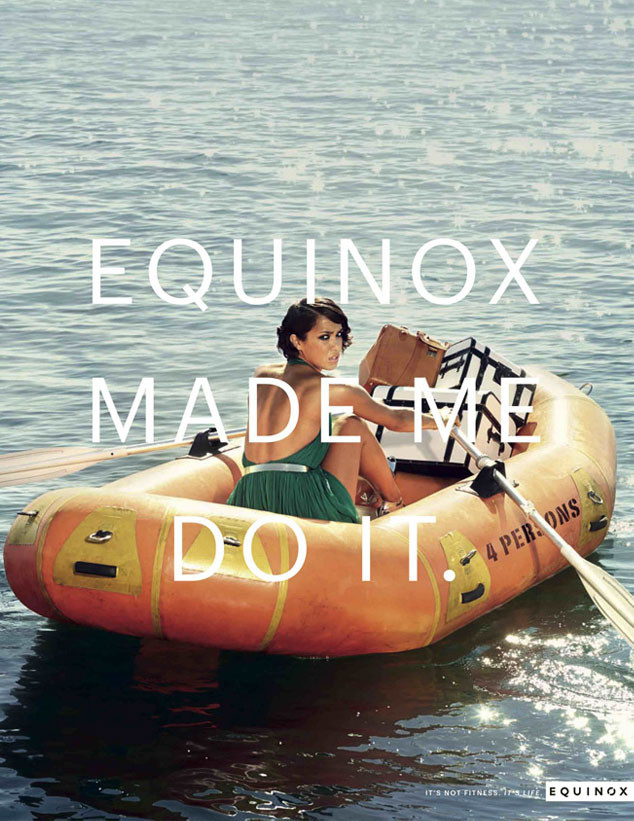 Equinox
Usually we avoid the gym because it cuts into our TV-watching and Flamin' Hot Cheetos-eating time, but if these new ads for Equinox are based on facts (and they have to be, right?), then we have much more serious reasons for skipping workouts.
The new posters and commercial for the luxury gym showcases really attractive and fit people getting into all kinds of silly shenanigans. The tagline? "Equinox made me do it."
We get the premise. Working out and having an awesome body can allow you to have crazy adventures and a life full of running naked in the dark and getting locked in the trunks of cars. It's about confidence! It's about swagger! It's about…being in a lifeboat full of luggage?