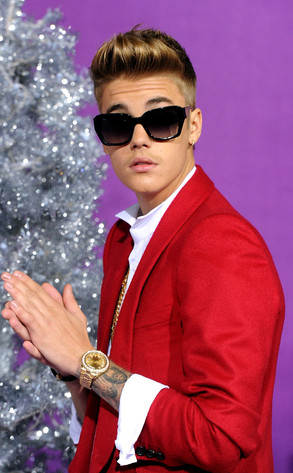 Kevin Winter/Getty Images
Breaking into the Democratic National Campaign office he didn't. But we're wondering if Justin Bieber could end up getting booted back to his native Canada if the investigation into what is rapidly becoming known as "Egg-Gate" results in his arrest.
The 19-year-old pop star has not been arrested at this time following a search of his Calabasas, Calif., home in connection with an egg-throwing incident in his posh neighborhood—but if he is and subsequently charged with a felony?
Immigration attorney Michael Wildes, whose firm's clientele over the years has included John Lennon and Craig David, tells E! News that Bieber would not be deported "for an egg-throwing incident."