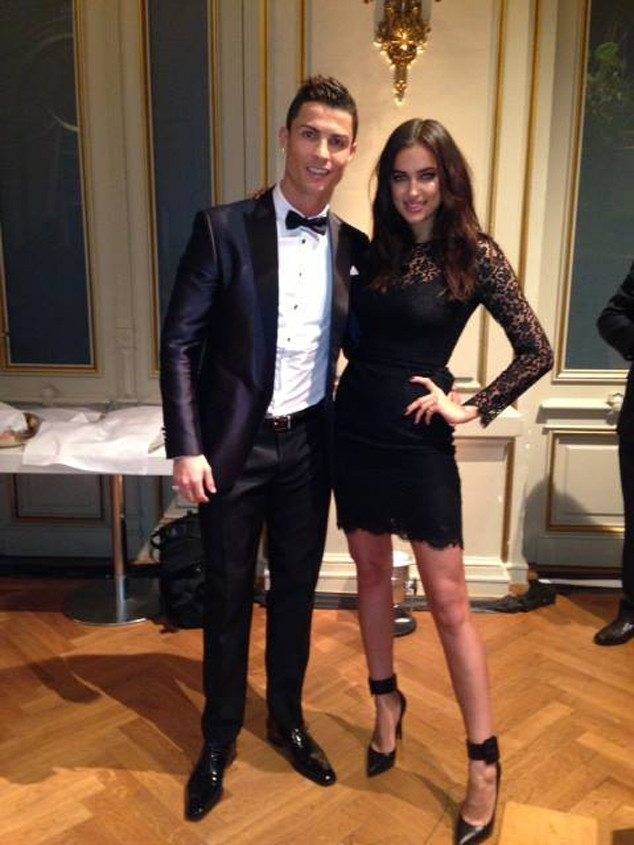 Facebook
When Cristiano Ronaldo won the FIFA's Ballon d'Or Award for 2013's Player of the Year, the soccer stud made sure to thank everyone who helped him in his career and personal life—including his love Irina Shayk.
The Real Madrid player delivered his tearful speech Jan. 13 in Portuguese, and a translator relayed his words to the crowd in English. The 28-year-old athlete thanked "my girlfriend" for her support, but per the Russian model's rep, "the translator just changed it to wife." This, as you can imagine, sparked all kinds of rumors that the underwear model and his girlfriend, also 28, had secretly wed—which is not the case.
That said, Shayk is clearly a big part of Ronaldo's life. She walked the red carpet with her boyfriend of four years and his son Cristiano Jr. (from a previous relationship). She Facebooked a shot of herself and Ronaldo after his big win, writing that she "Couldn't be more proud."