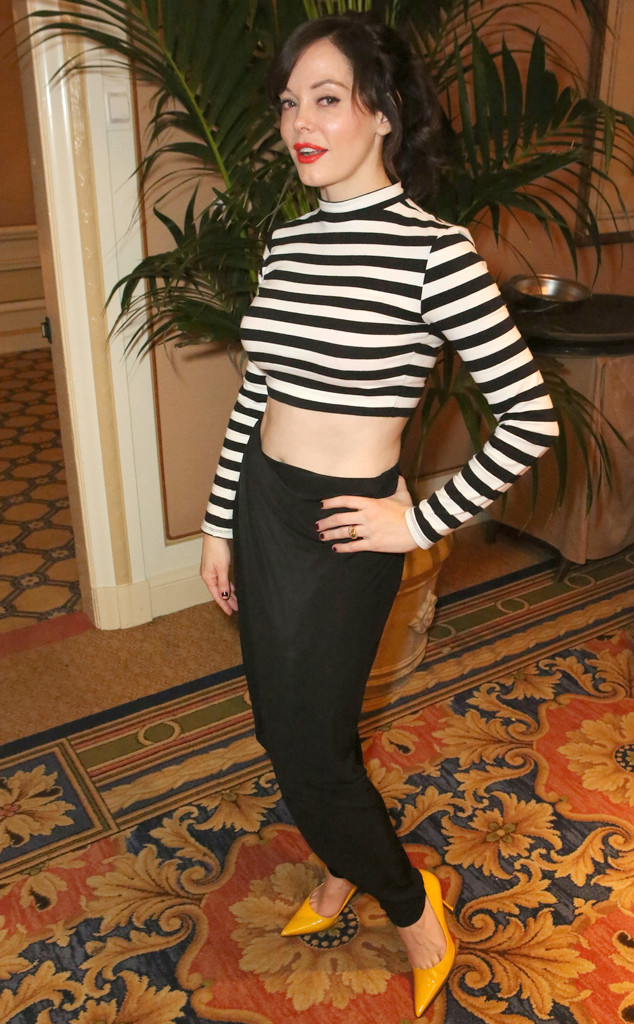 Ari Perilstein/Getty Images for Crackle
FYI Rose McGowan, there are way easier ways to tell the paparazzi that you don't want to talk.
We assume the Charmed alum was going for silent street performer chic in this sexy mime attire. The stripes are just right. The pants are perfect. The only thing that's missing is white face makeup and a black beret! Oh, and five more inches of fabric right around the waist...