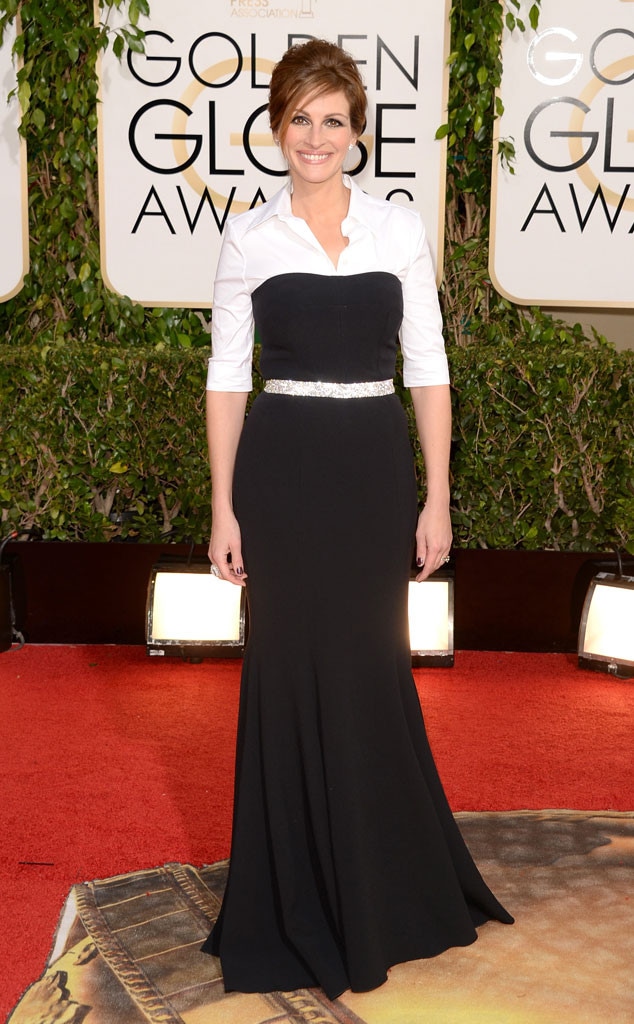 Jason Merritt/Getty Images
If you're waiting for Julia Roberts to get on Twitter, don't hold your breath.
During a press interview for her film August: Osage County, the A-lister explained why she won't be joining any social media networks anytime soon.
"Well, I haven't chosen to not be a part of it. I kind of just don't get it," she said when asked why she's steered clear of certain sites.
"See that's the thing I don't get. It's like screaming into the wind. I guess I just don't get it. If somebody has a grievance with me, or if it's a friend or somebody has been misinformed or misunderstood, I would go to them directly," she added.
"There's a directness that I miss and the idea of Internet or Twitter…I picture Twitter on a pager which I know is also antiquated, I don't know where you Twitter!"
On a pager?! Julia, we love you. Don't ever change. Keep playing snake on your Nokia 3310.
"There's just a lack of human connection to all of it and that doesn't appeal to me," she said during the interview.
But the Oscar winner isn't completely against websites like Twitter or Facebook, they're just not for her. She added that she recognizes that social media can be amazing and even help people.
"It makes people feel connected and it brings people together and does all these awesome things, but for me, I like to look at somebody and have more tangible connections. That's what I as a person am invested in."