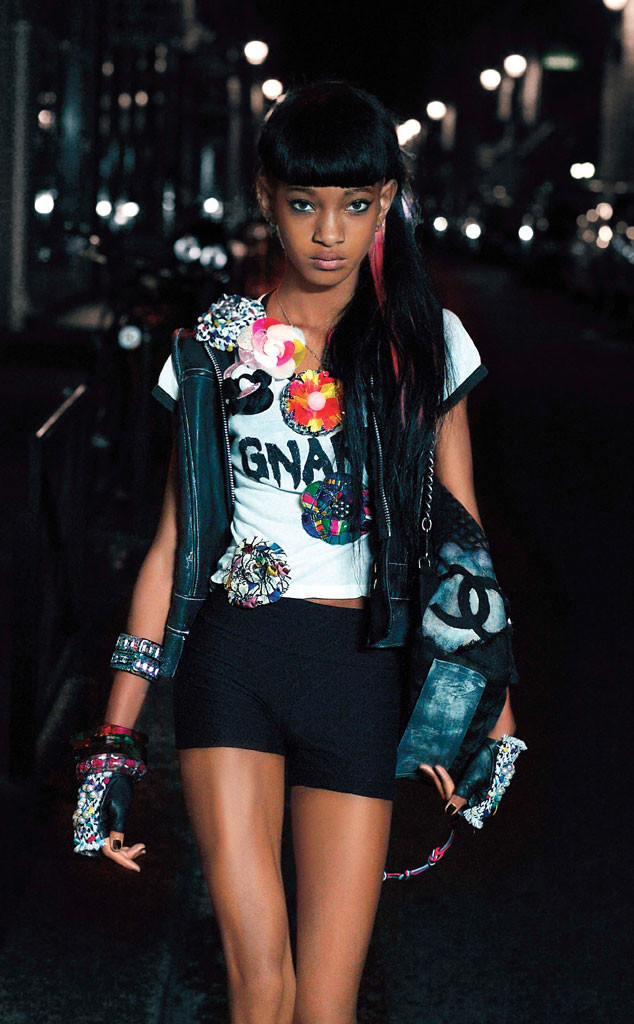 Karl Lagerfeld/V
Willow Smith may be only 13, but she's got an old-soul vibe about her.
The precocious "Whip My Hair" singer revealed recently to V magazine why she turned down the titular role in the upcoming remake of Annie, in which the role of Daddy Warbucks was at one point going to be played by her real dad, Will Smith, who is producing the movie musical along with Jay-Z.
"I just wanted to chill, and be at home, and decompress, and just find out what I wanna do and where I stand on this planet, with the little tiny place we have," Willow said, per excerpts from her interview exclusively obtained by E! News.
That sounds like quite the heavy reason for such a young kid. But any daughter of Will and Jada Pinkett Smith's is surely going to have her own notions about showbiz...